Situated in a new Lawrence Street building, the 1,500 sq. ft. space caters to bridesmaids and mothers of the bride and groom.
"We're excited to have the opportunity to make them feel beautiful in the same way we make brides feel beautiful," said owner Laura Mullen.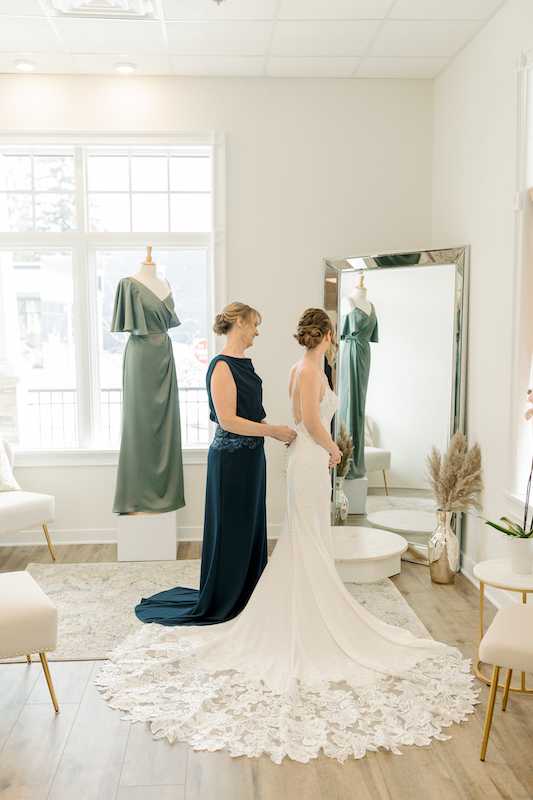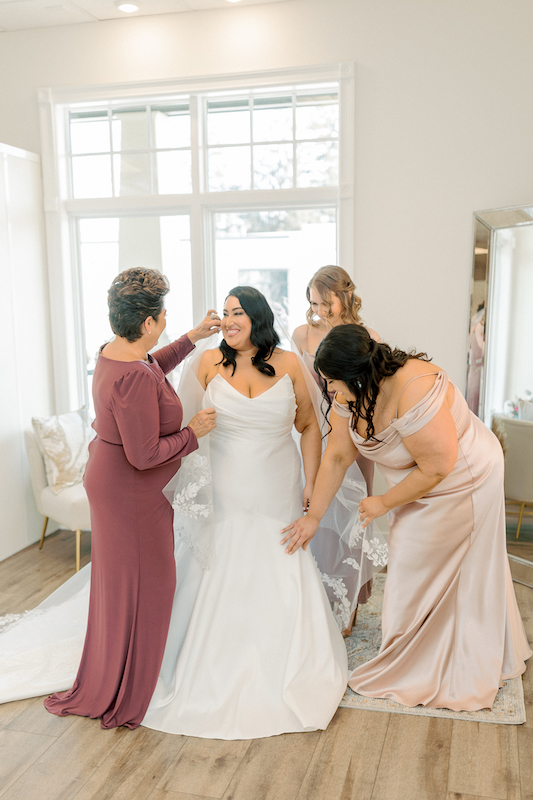 Modern Elegance
Styled by Lily Saratoga is a modern twist on the elegance of the original Lily Saratoga, located in a historic Victorian building in Franklin Square. The posh and glamourous new space features Lily's signature light blue colors highlighted by glistening gold, champagne, light pink, silver, and a neutral décor.
"I've loved decorating it while keeping with the current theme – it's been lots of fun and of course, lots of work, too!" said Laura.
Styled by Lily Saratoga is equipped with two connected modular bridesmaids' suites that can be divided for a more intimate experience or opened up and rented as a whole to accommodate an entire wedding party (of up to 10 people).
Featuring price-friendly accessories and the largest selection of bridal party dresses in the region, Styled by Lily Saratoga carries dresses by five bridesmaids' designers in sizes 4 to 28. In addition, they also carry gowns that are specifically designed for the mother of the bride/groom featuring more details and structure in sample sizes from 8 to 20.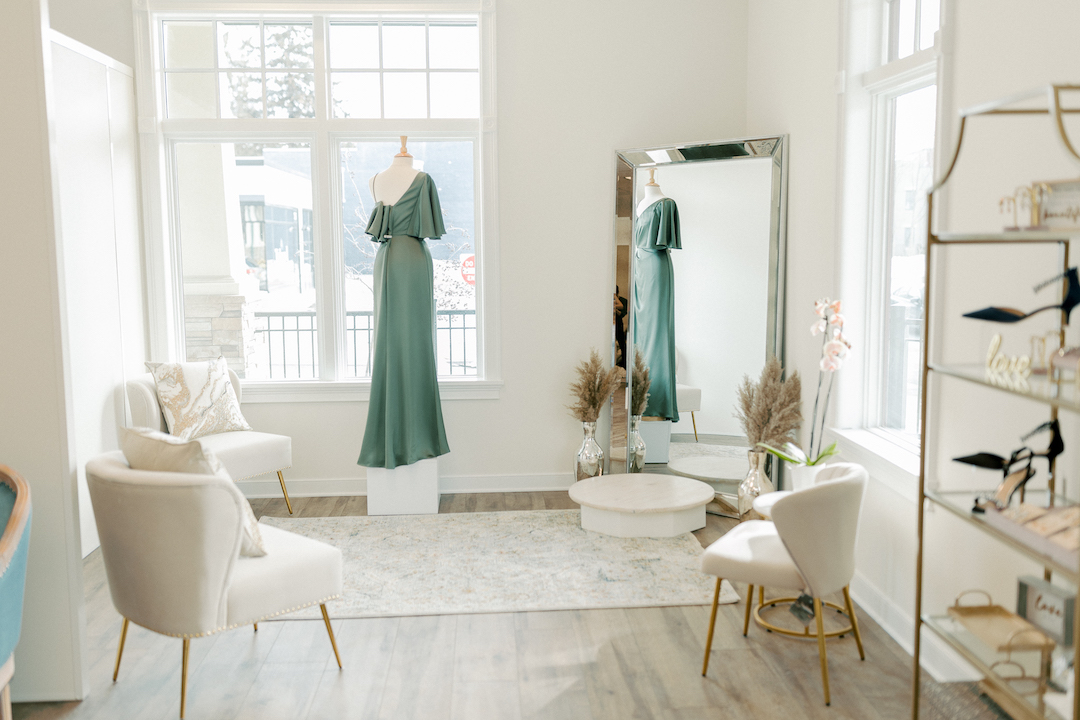 Where Experience is Always in Style
While readying the new Styled by Lily Saratoga, renovations to the original Lily Saratoga have also been taking place.
"I definitely love a good project and am really thankful that I didn't have the pressure to open as quickly as someone who was relying on a single store. The staff has been so helpful and have taken on additional responsibilities while I've had to focus on the new space," said Laura.
Now that the bridal party dresses have been moved to Styled by Lily Saratoga, the entire Lily Saratoga building is dedicated solely to the bride.
There is also room now for sample sale bridal gowns to be put out on display and sample sale appointments can be conducted in this area. There are 420 Lily Brides already on the books for 2022, but each of them can be confident in the knowledge that they will receive the time, attention, and space for an exceptional experience.
In February there was a soft opening of Styled by Lily Saratoga, 25 Lawrence St., Saratoga. Follow them on Facebook and Instagram for news about their Spring Open House. For more information online, go to www.styledbylilysaratoga.com and www.lilysaratoga.com.
DETAILS:
Photographer: Krystal Balzer Photography
Florals: Samantha Nass Floral Design
Makeup: Carina Scott Makeup
Hair: Britney Hagadorn from Saratoga Debut 
Cookies: Cookie Boss 518
All dresses are from Styled by Lily Saratoga & Lily Saratoga.