REBECCA & JESSE
---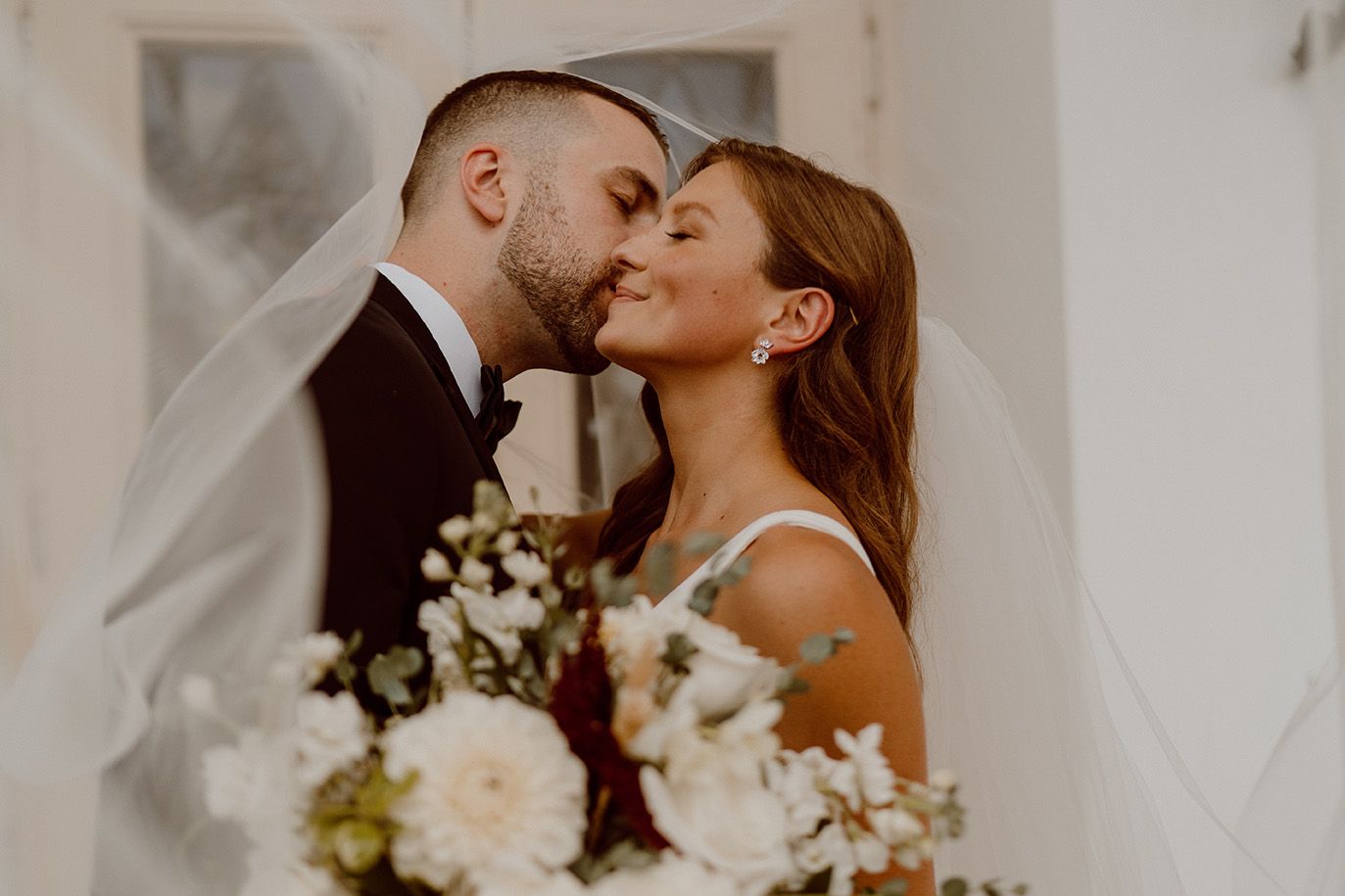 ---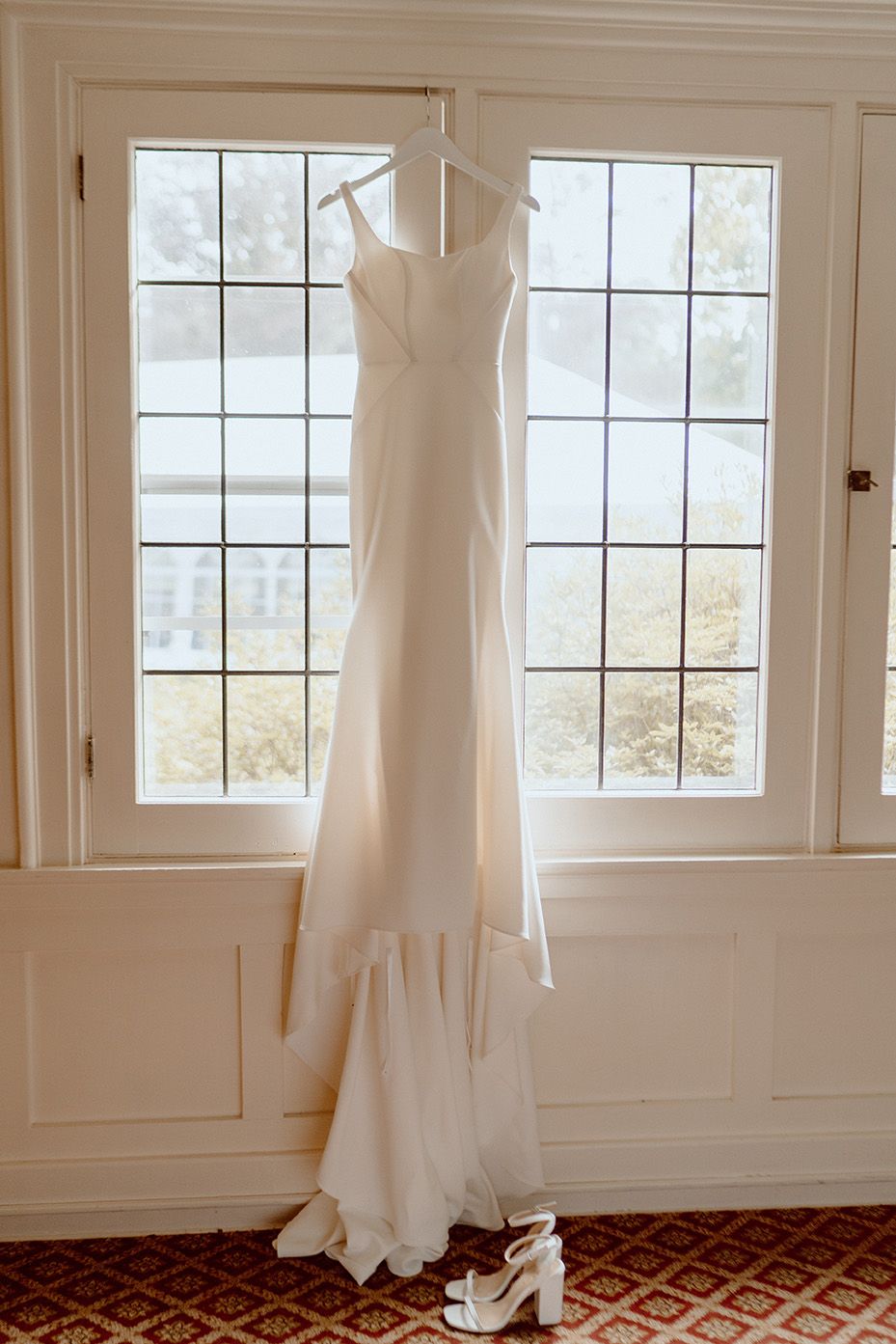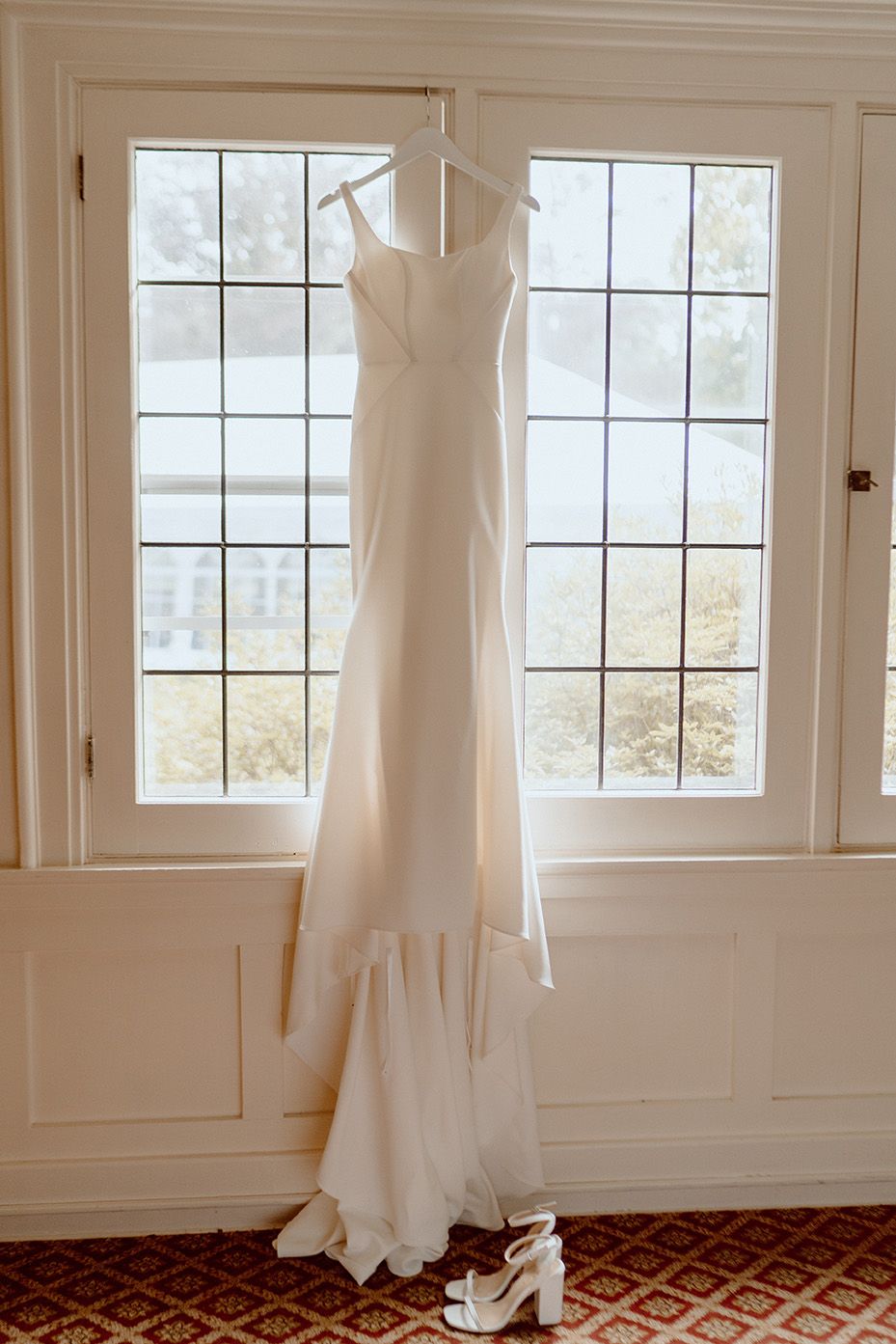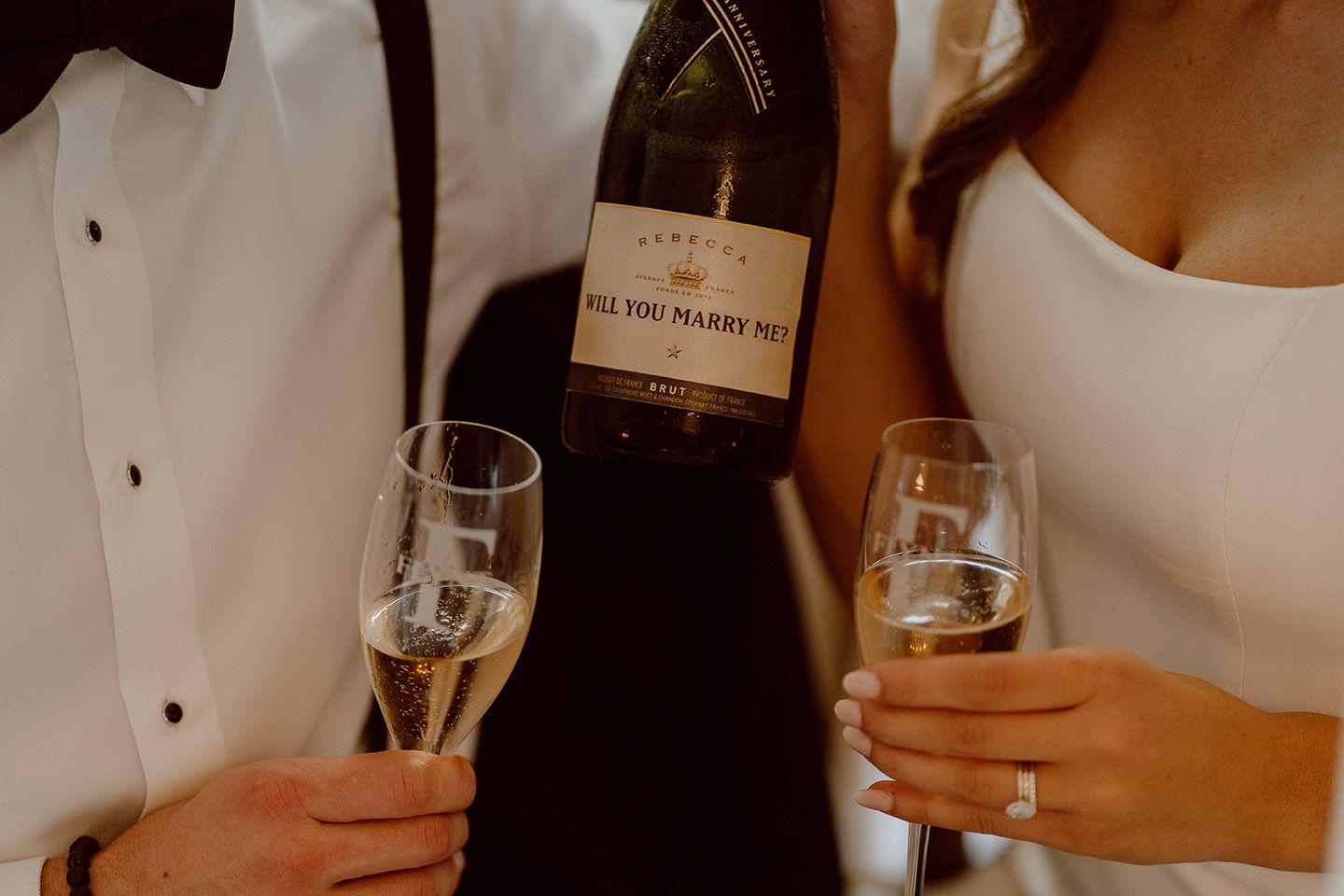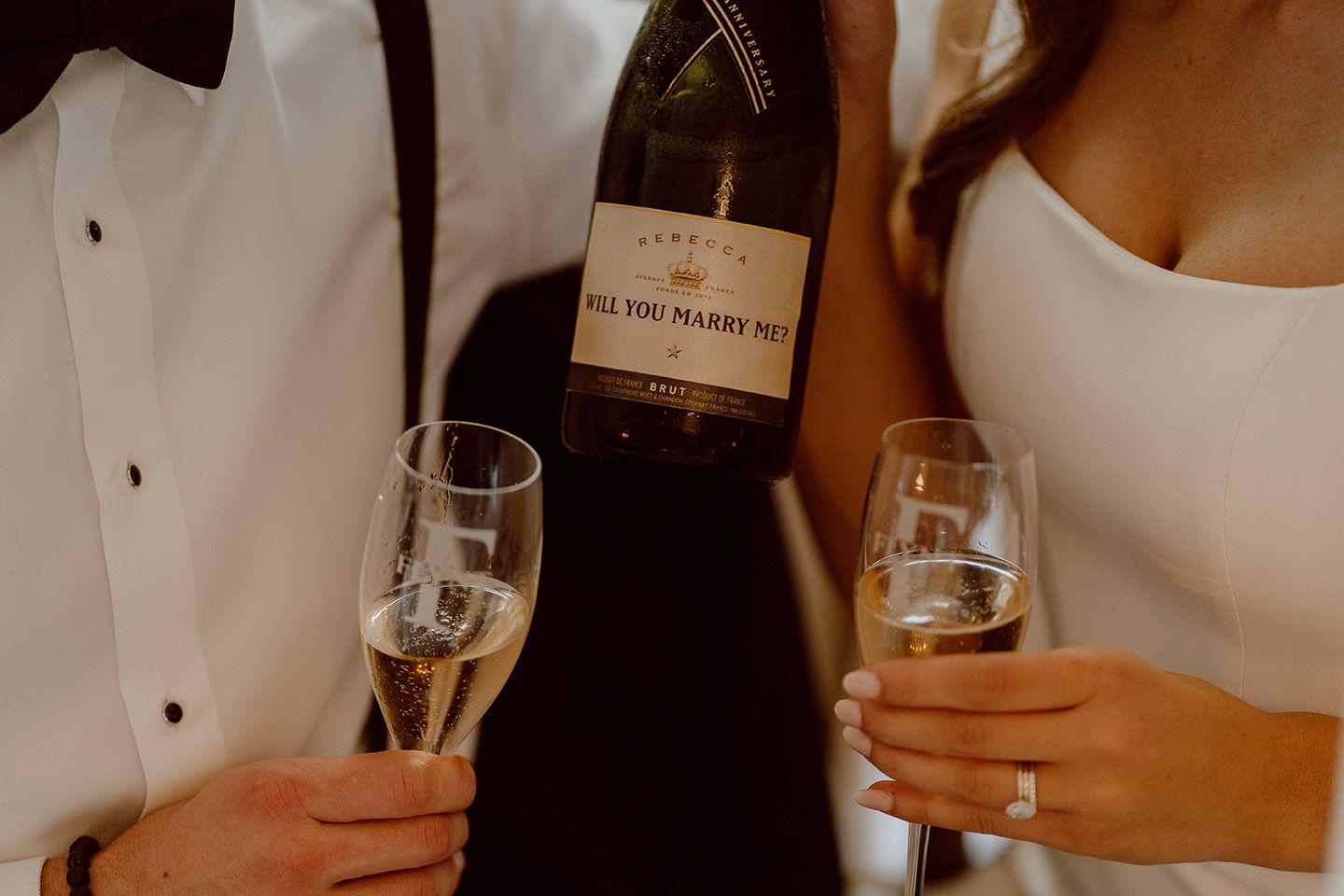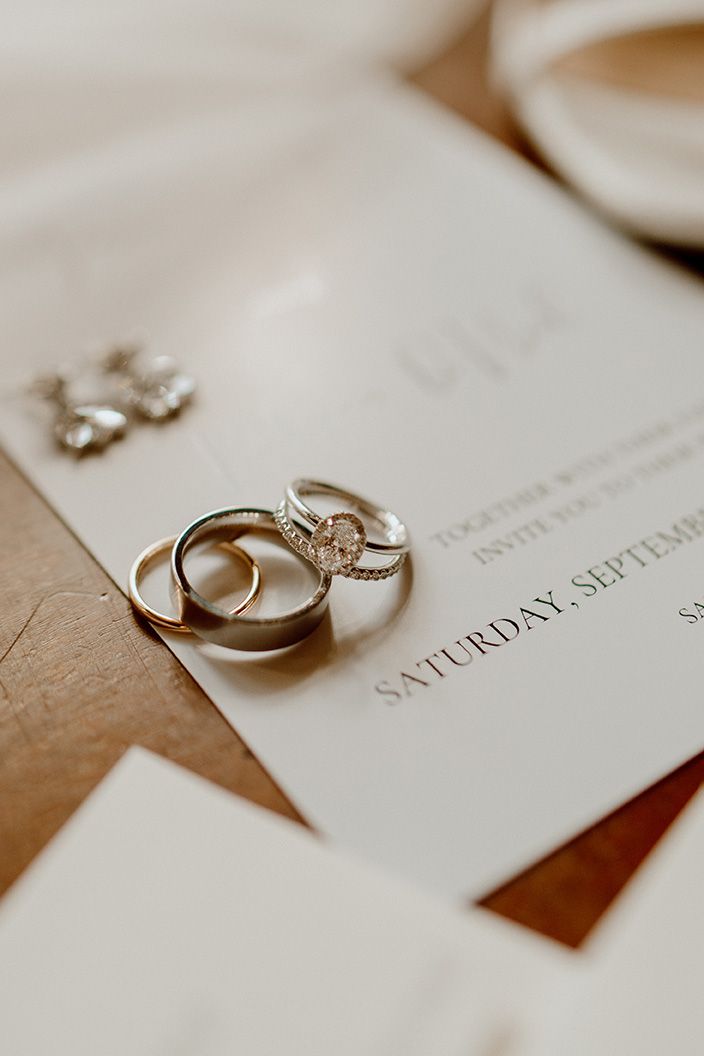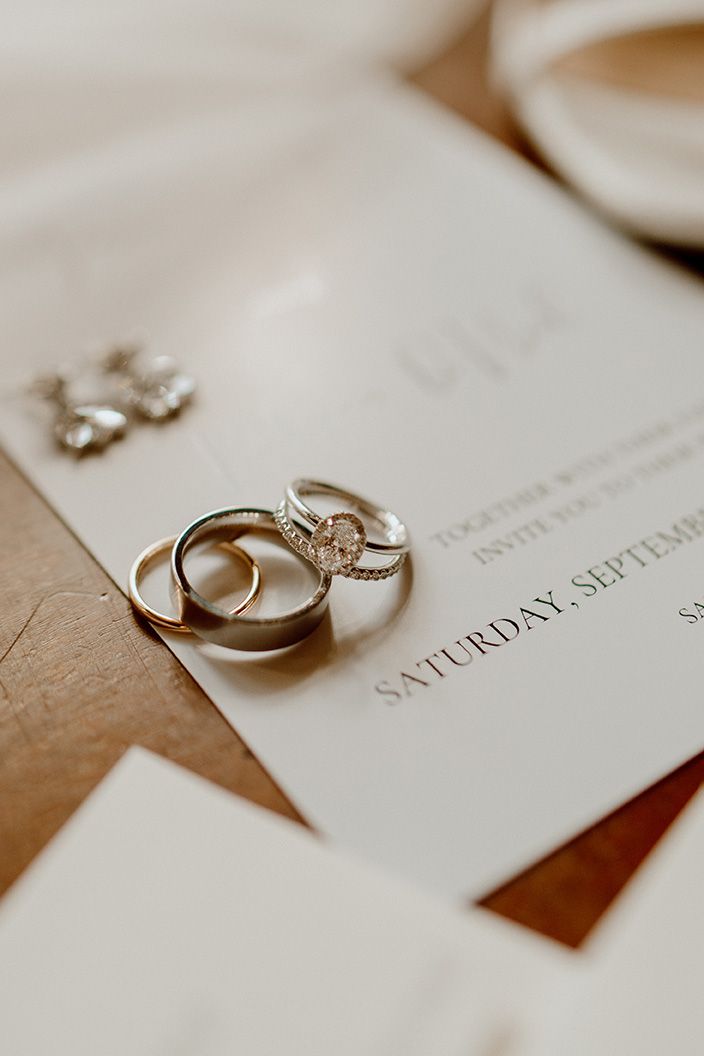 Jesse and I had attended school together since 5th grade however we didn't begin dating until the end of our senior year. Our relationship started as best friends and moved towards "High School sweethearts." We both graduated from Ballston Spa High School, Class of 2013.  We then maintained a long-distance relationship for five years while at different colleges.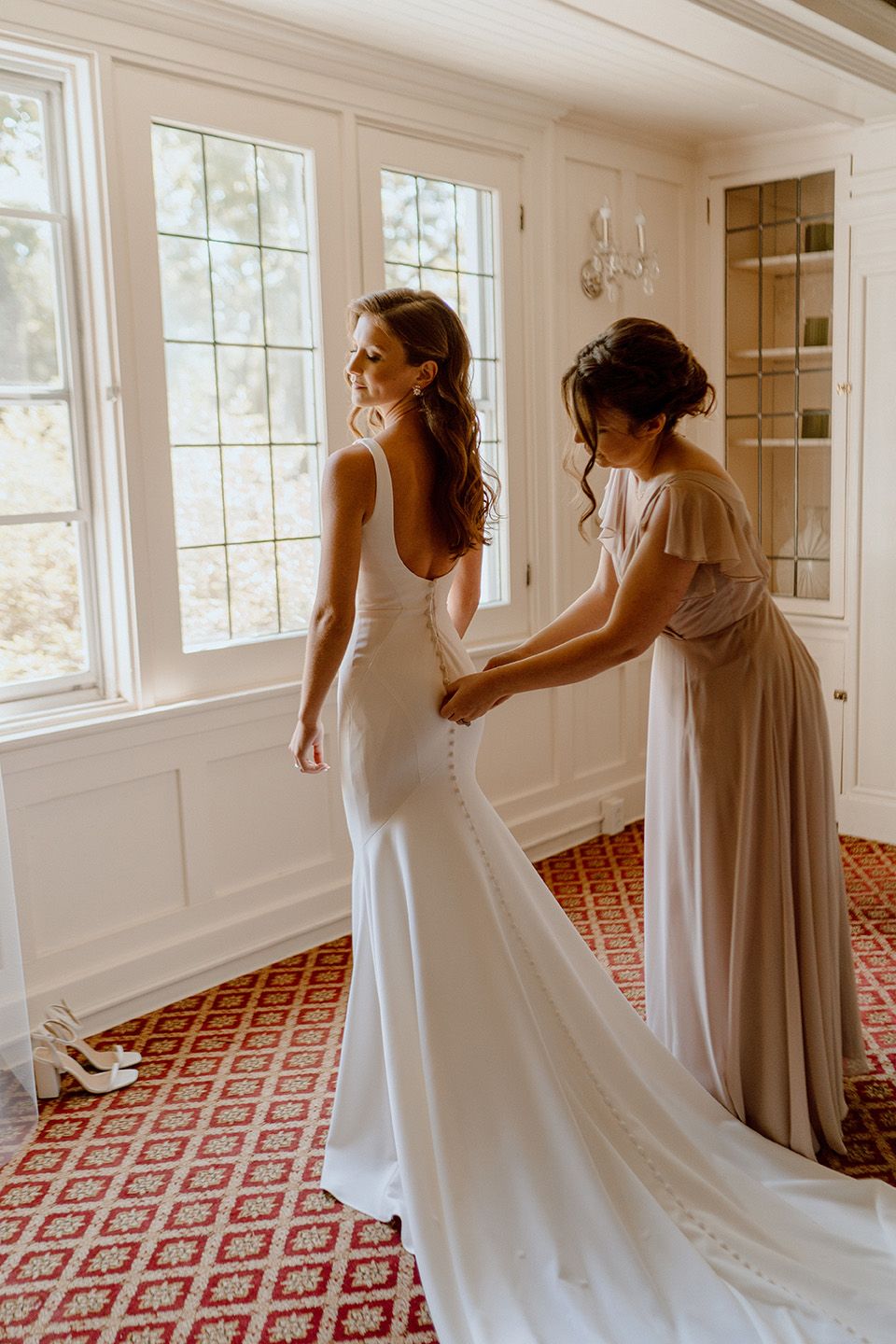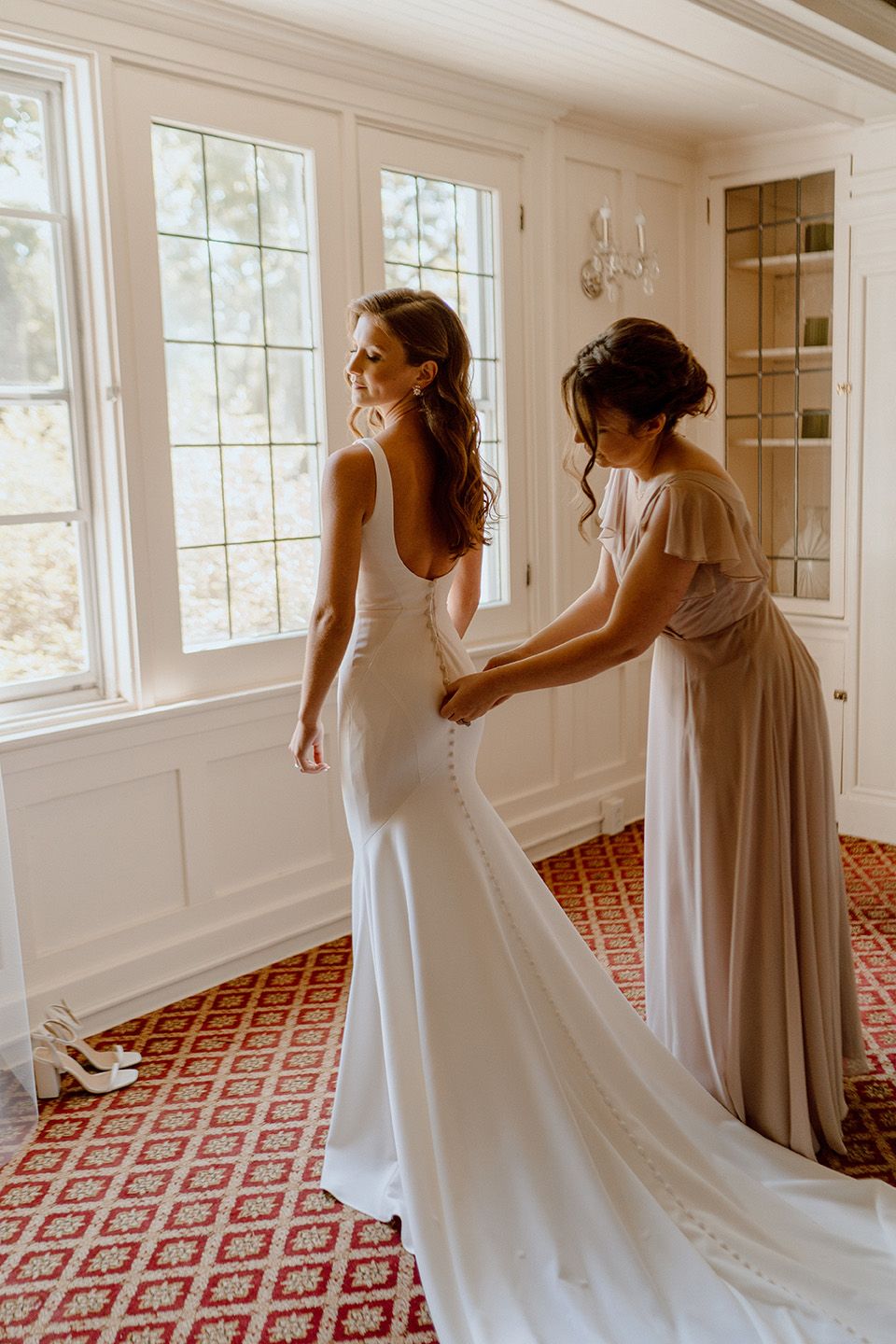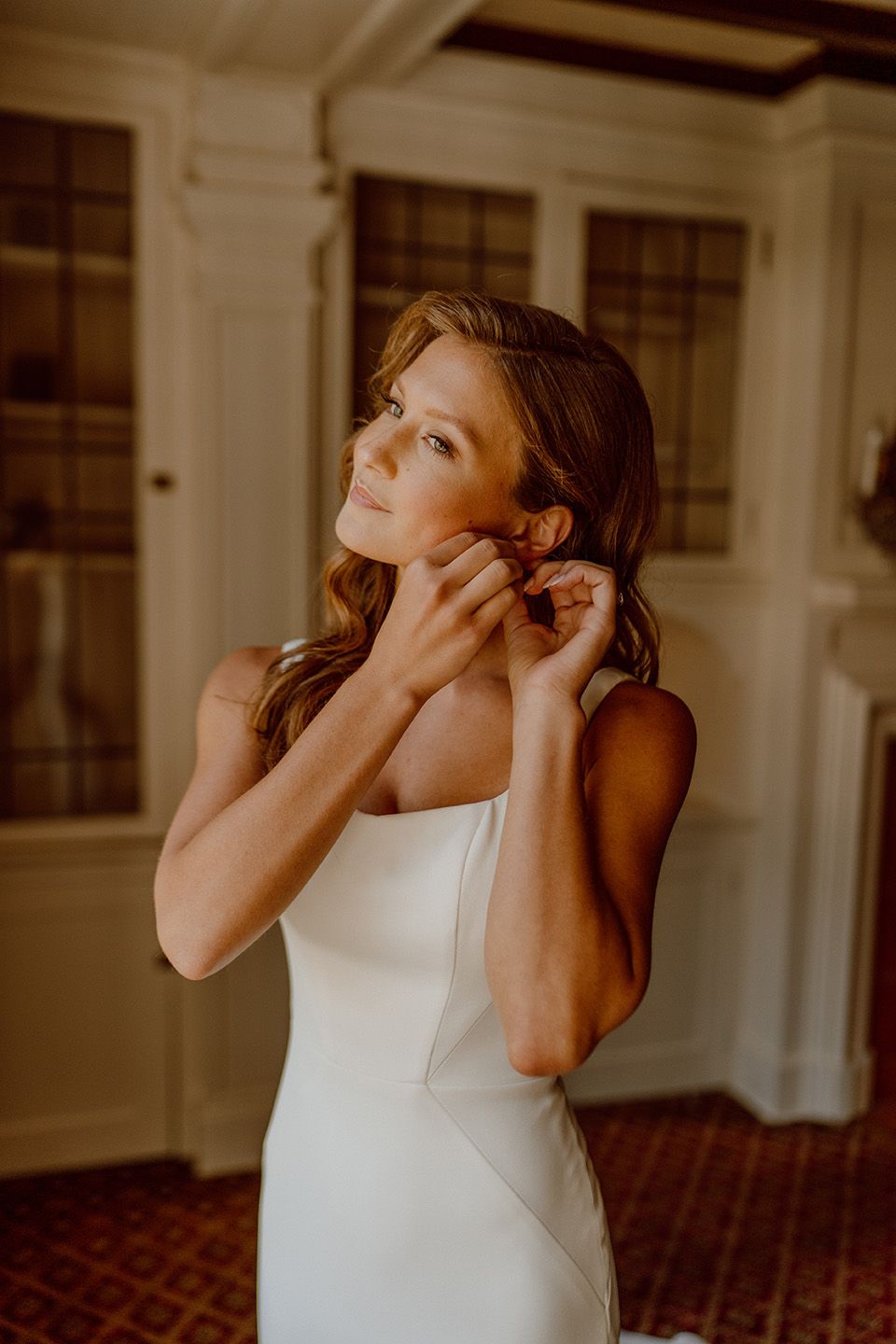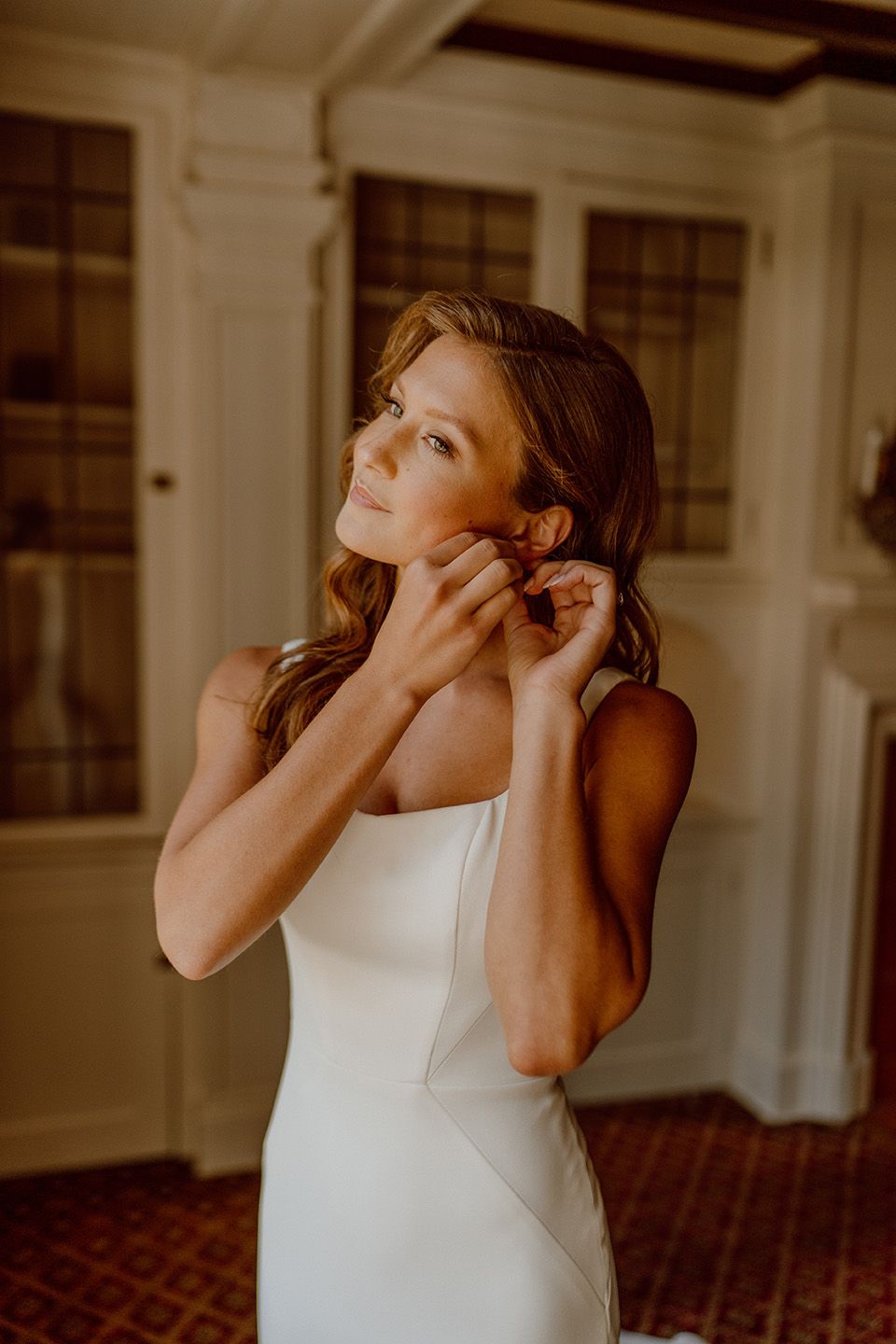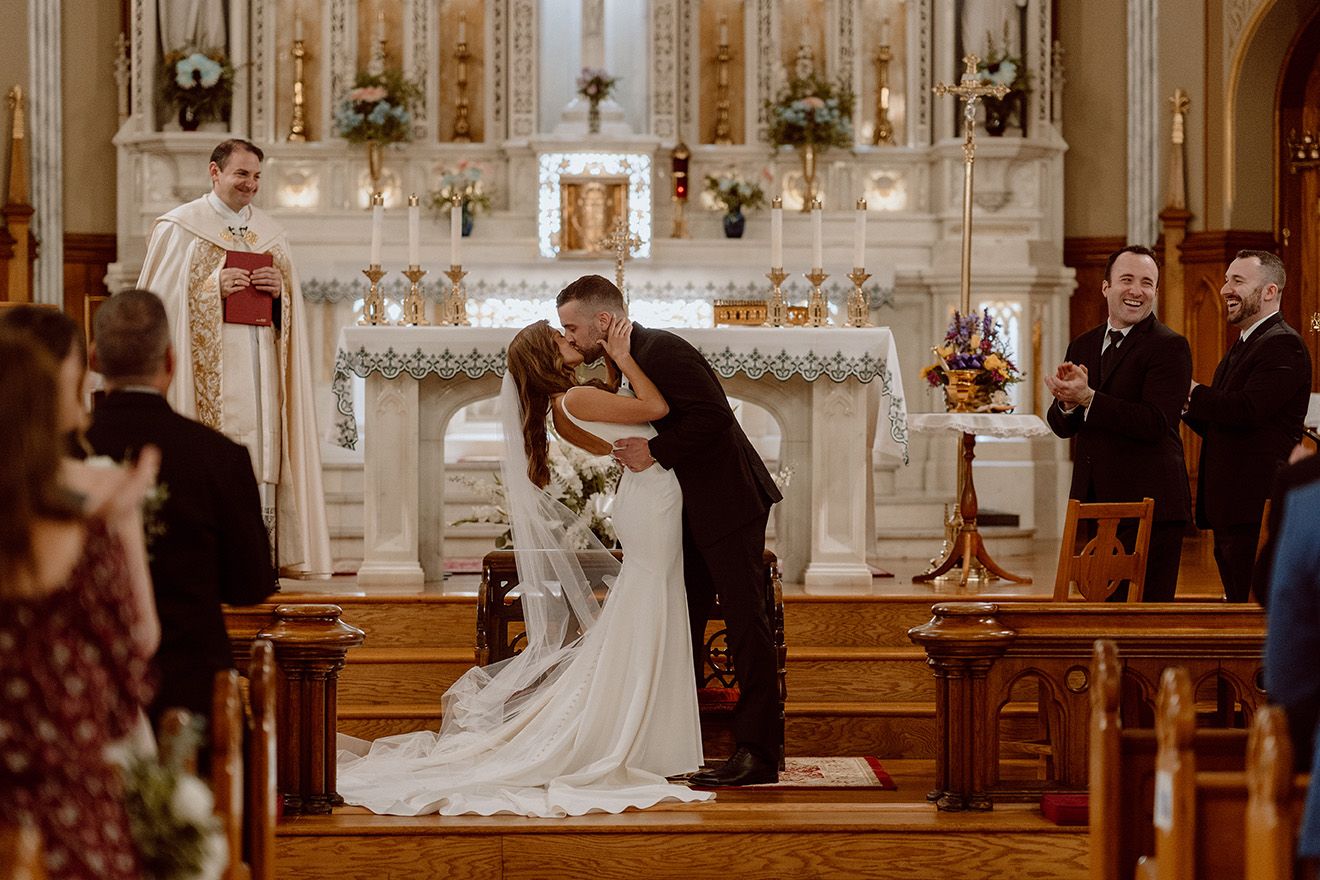 Once we were both back in the area, our relationship continued to grow, and we talked about what our future looked like. As we both started our careers, we decided to buy our first house together. As I arrived to "close on the house" I soon realized that we were closing a different deal! Jesse had mentioned that our realtor left us a gift to celebrate our new house. When I opened the gift, it was a custom-made bottle of champagne which read "Rebecca, Will you marry me?" I was in shock but remember Jesse getting down on one knee and smiling through his words. He also secretly videotaped the whole thing!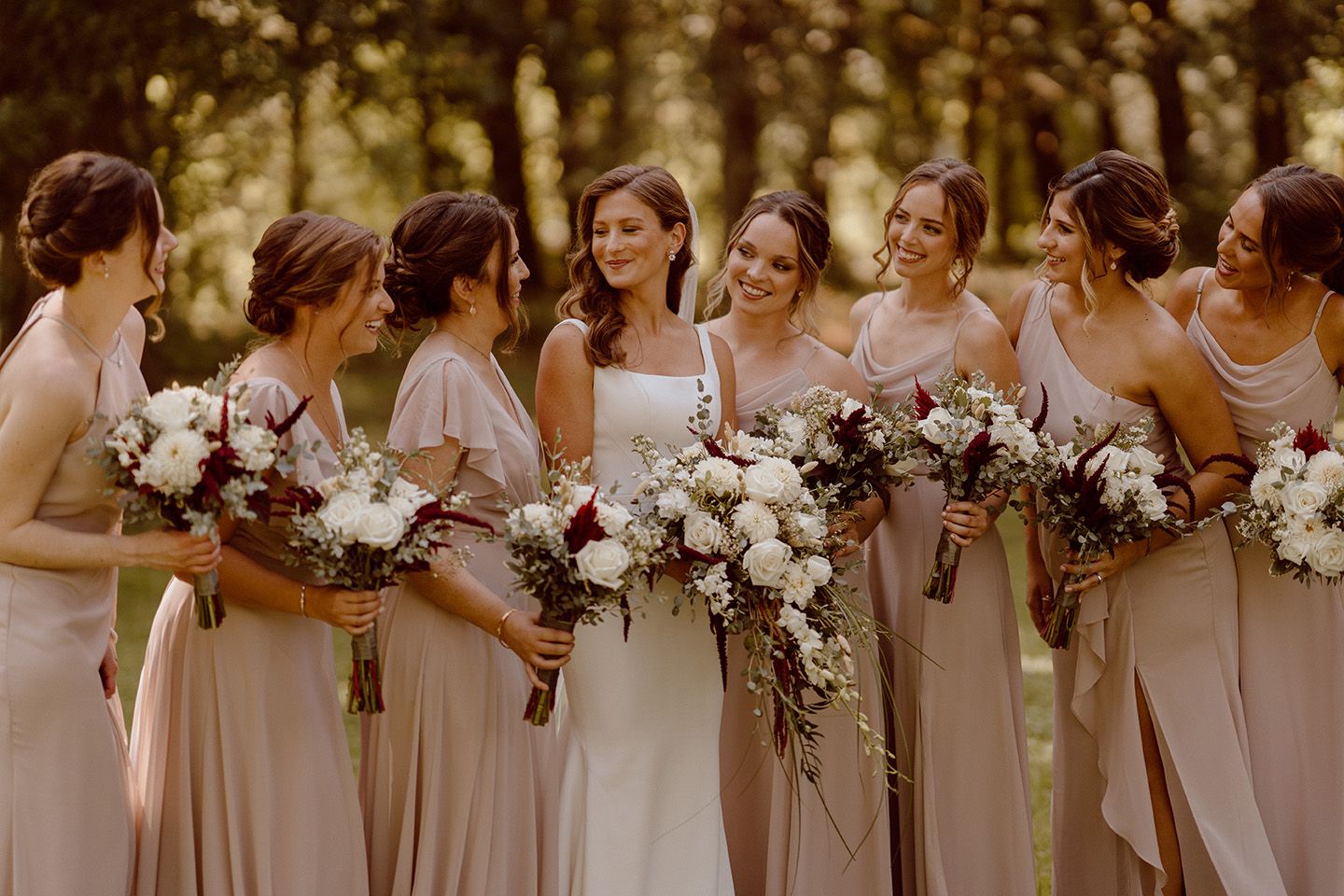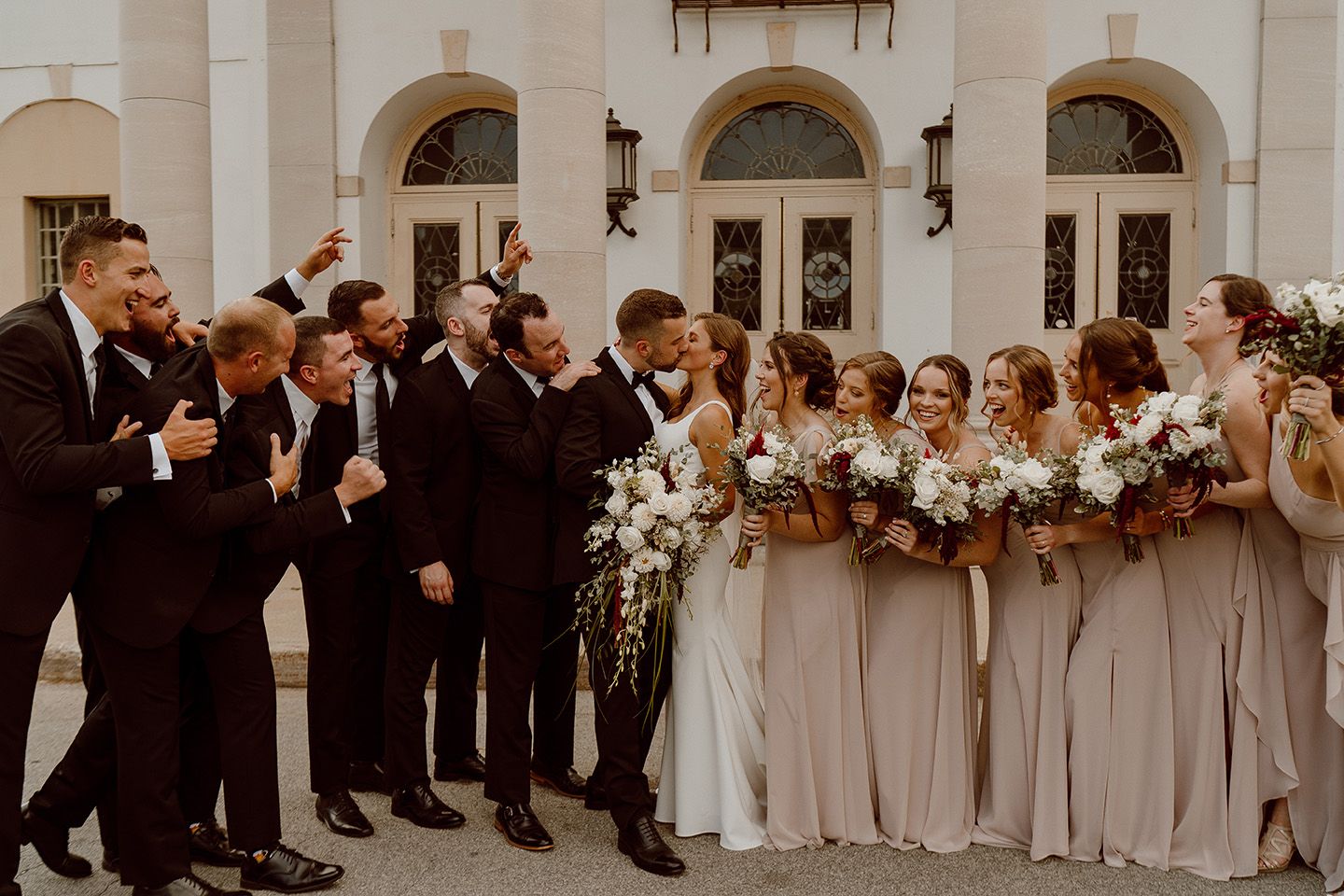 We explored many venues both near and far and decided that a local wedding would be the most special to us and our families. We got married at St. Mary's Church in Ballston Spa which had recently been renovated and was absolutely beautiful for the day of our wedding. We then decided on The Lodge for our reception. Looking for a wedding venue can be overwhelming, however The Lodge was so accommodating, and we were confident that the staff could make our vision come to life!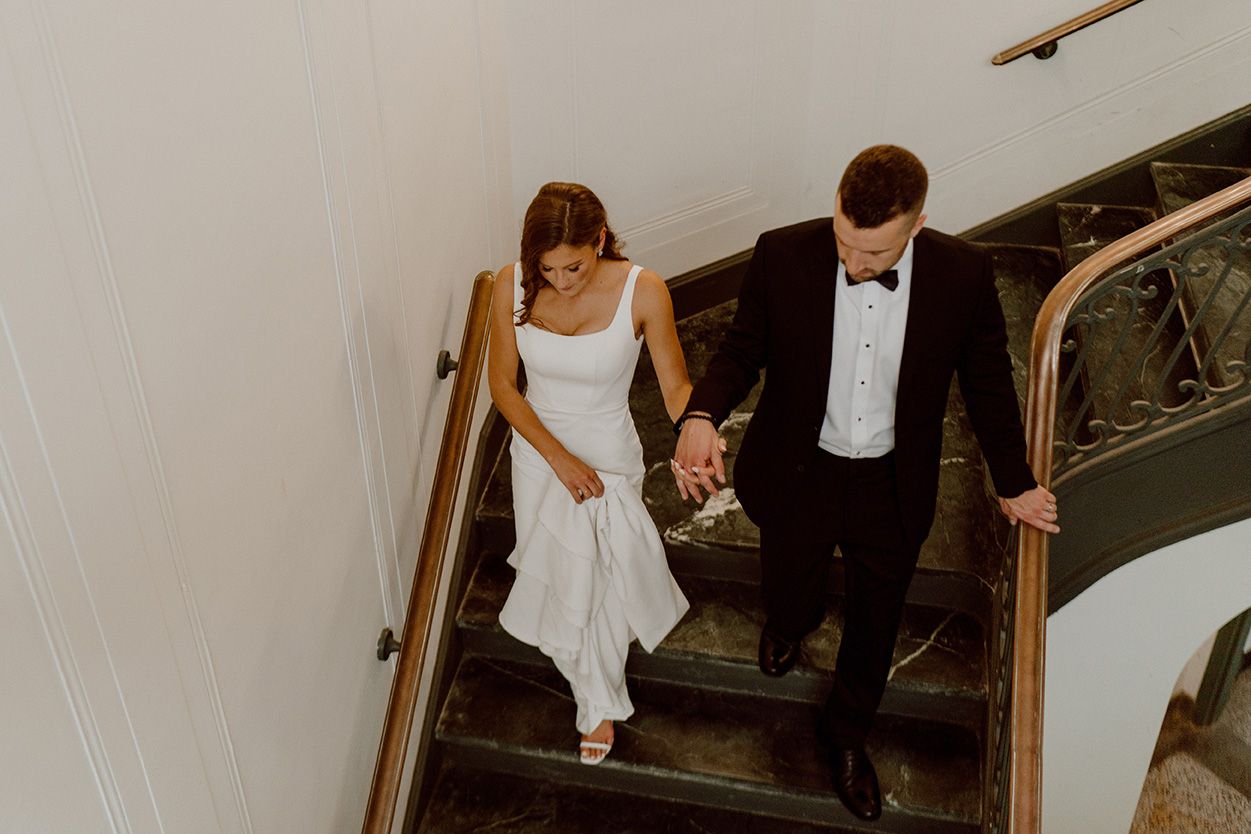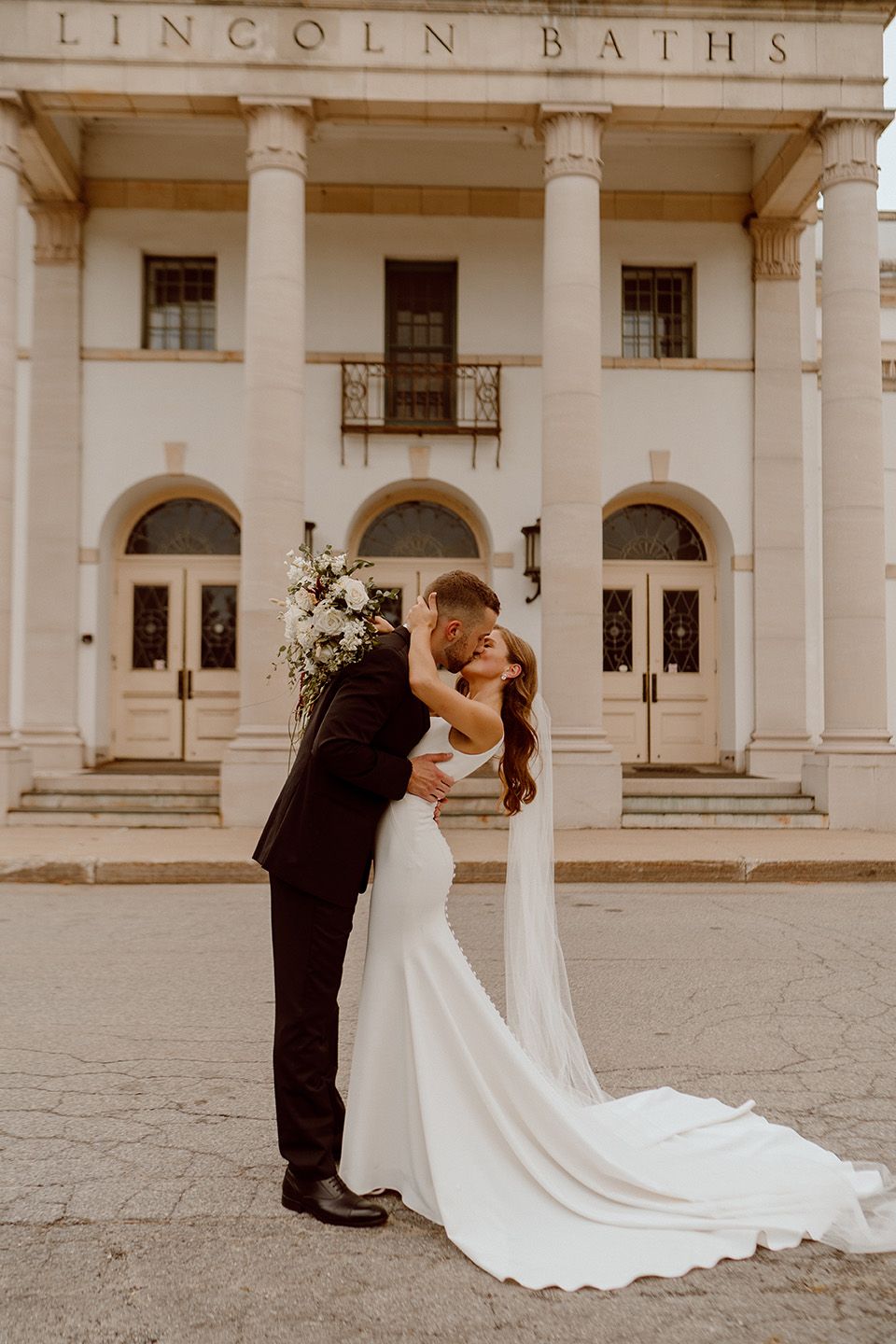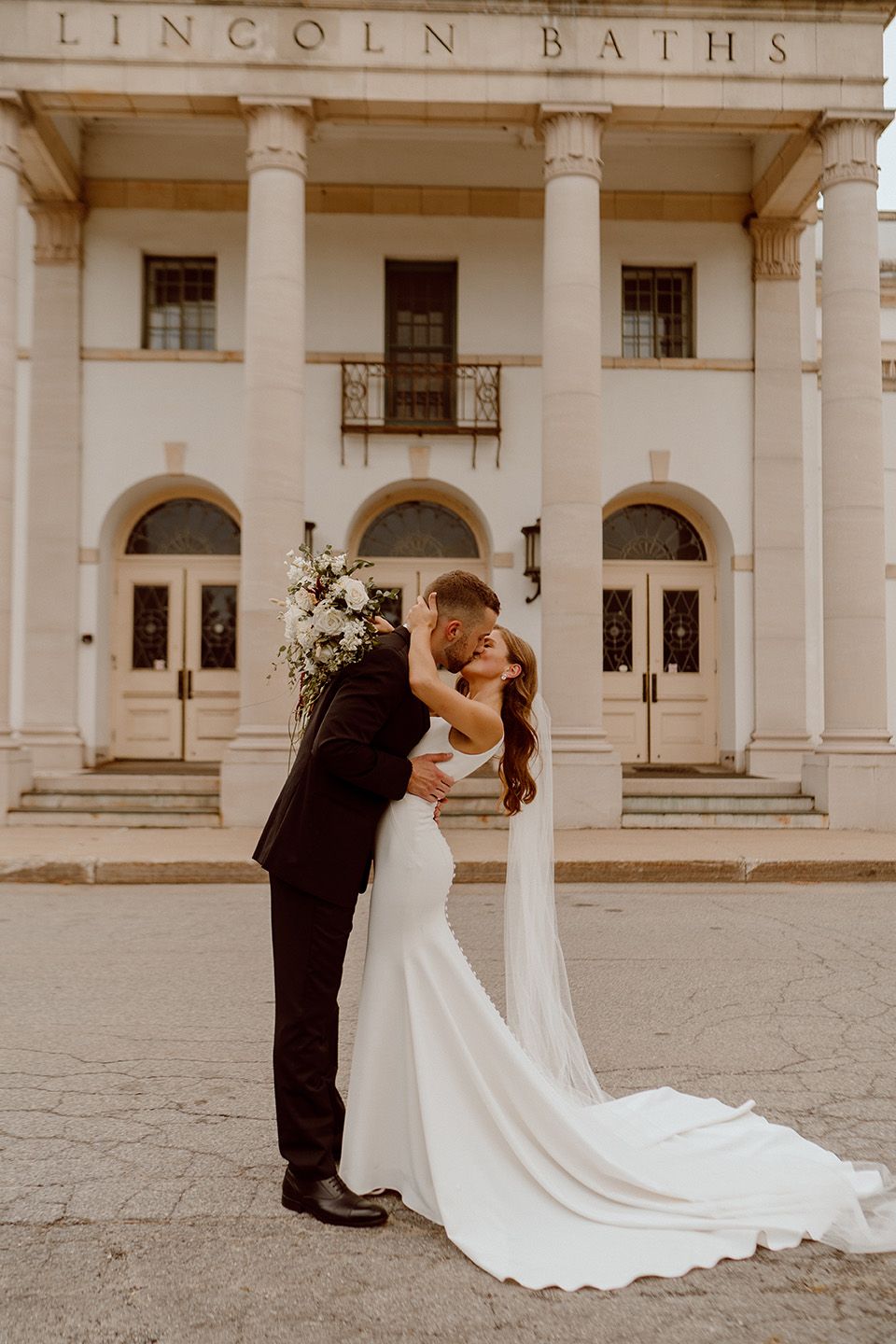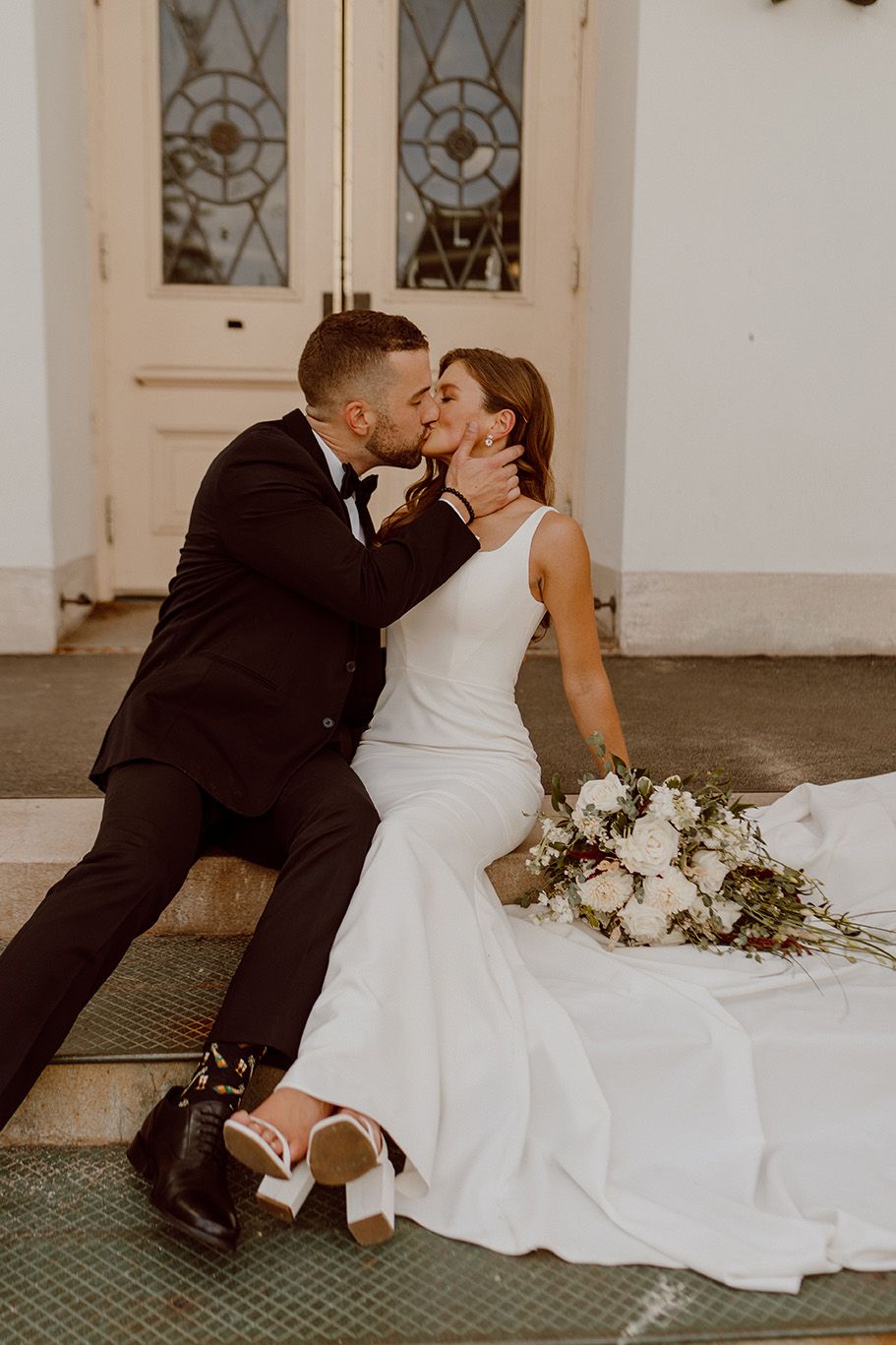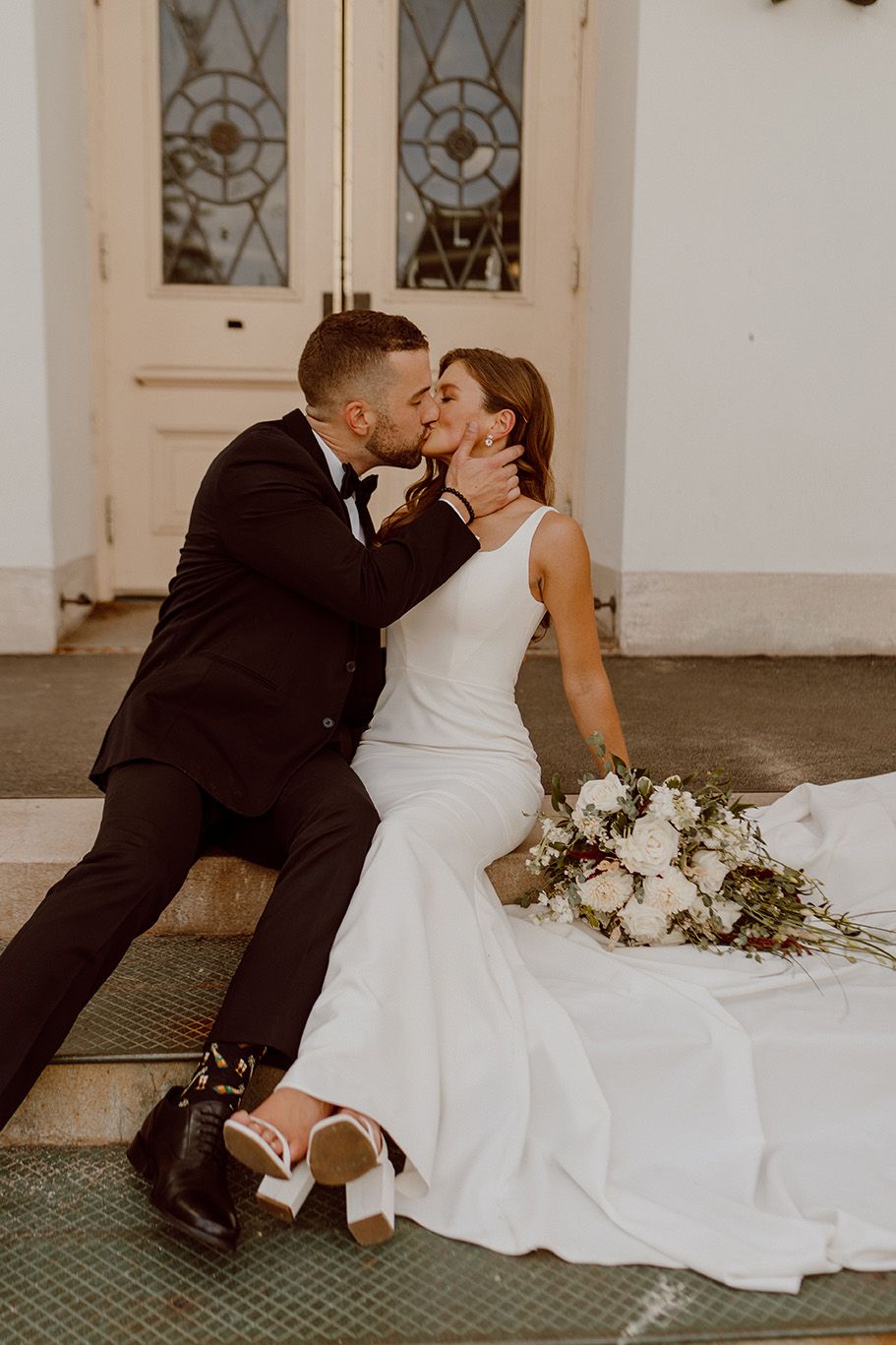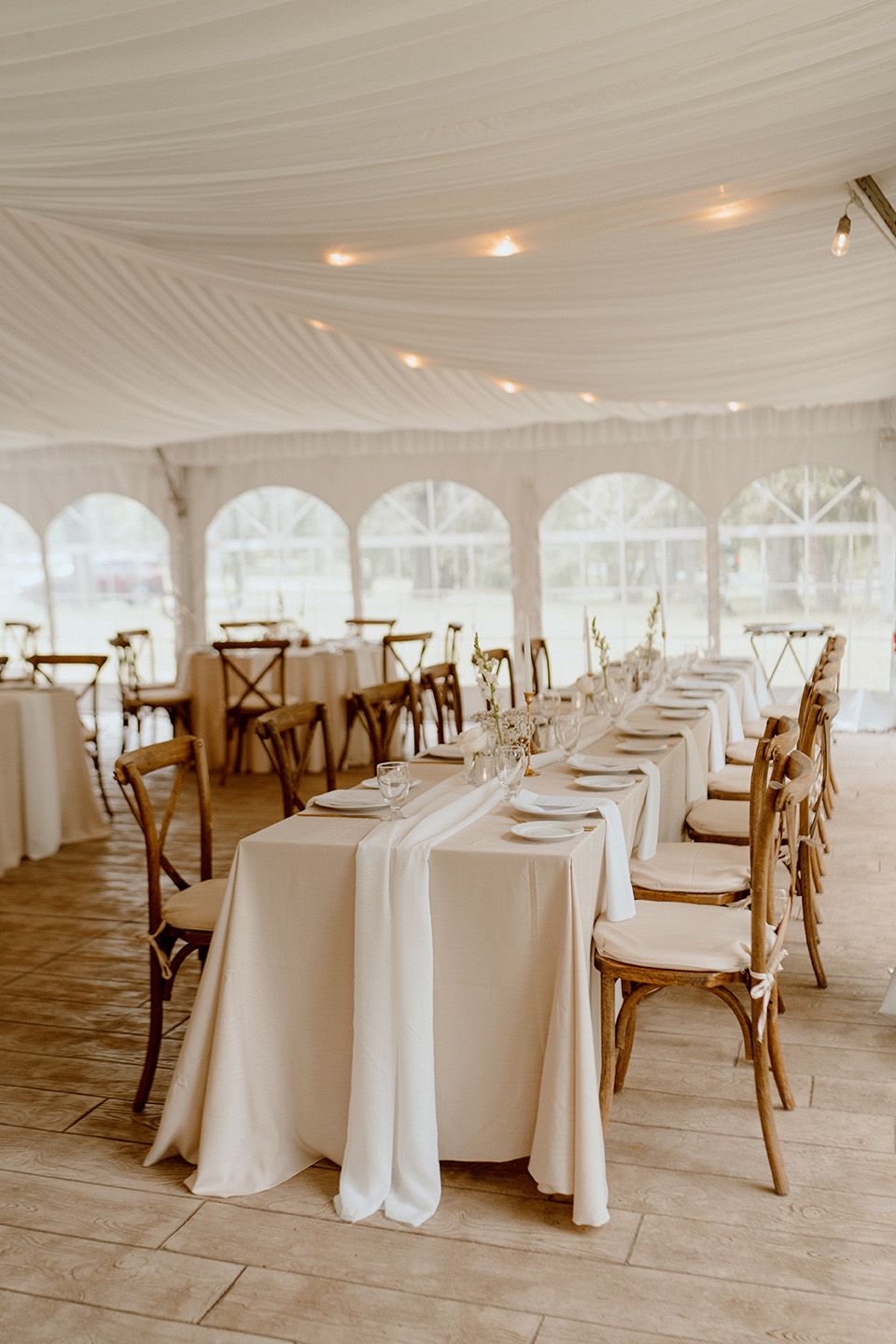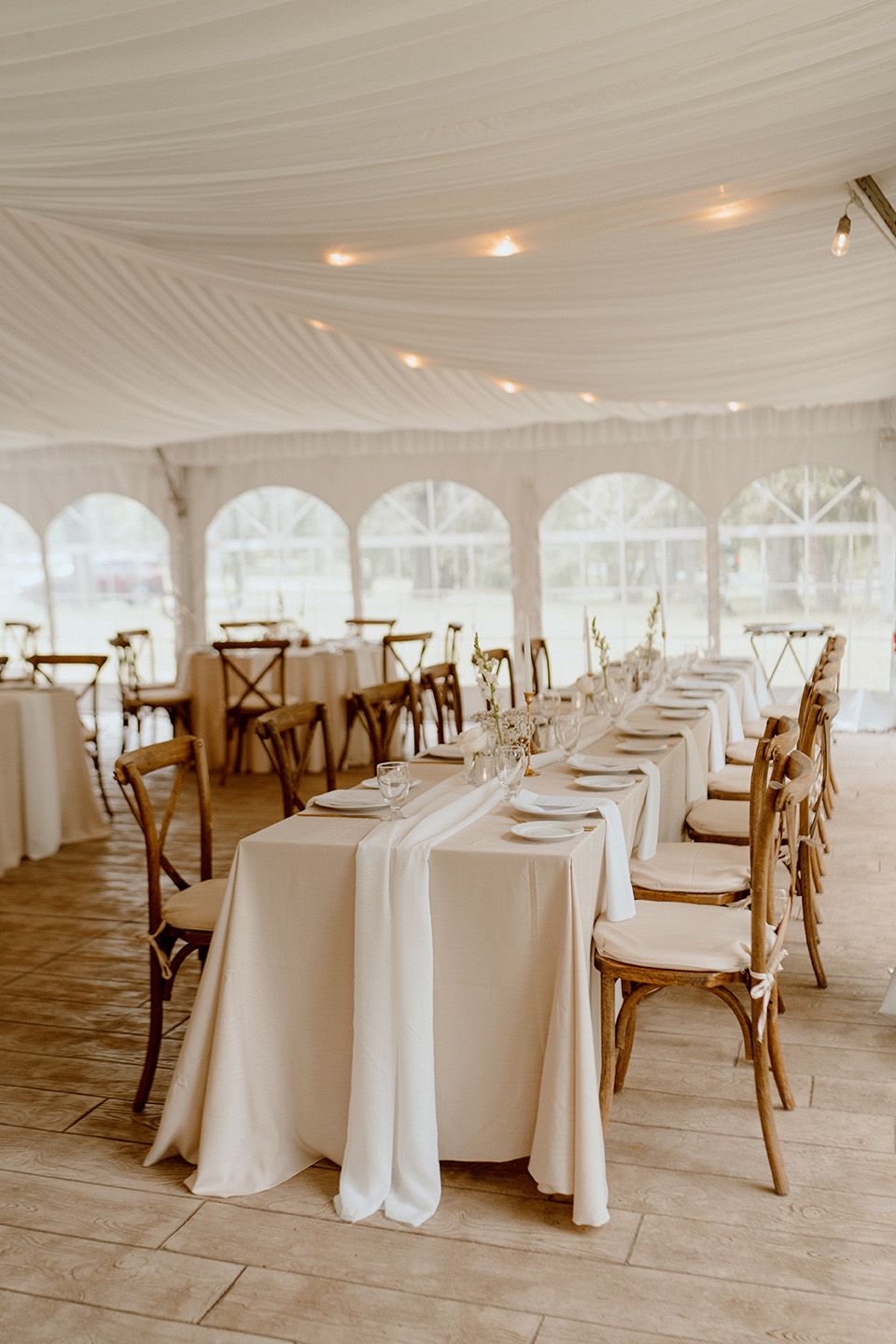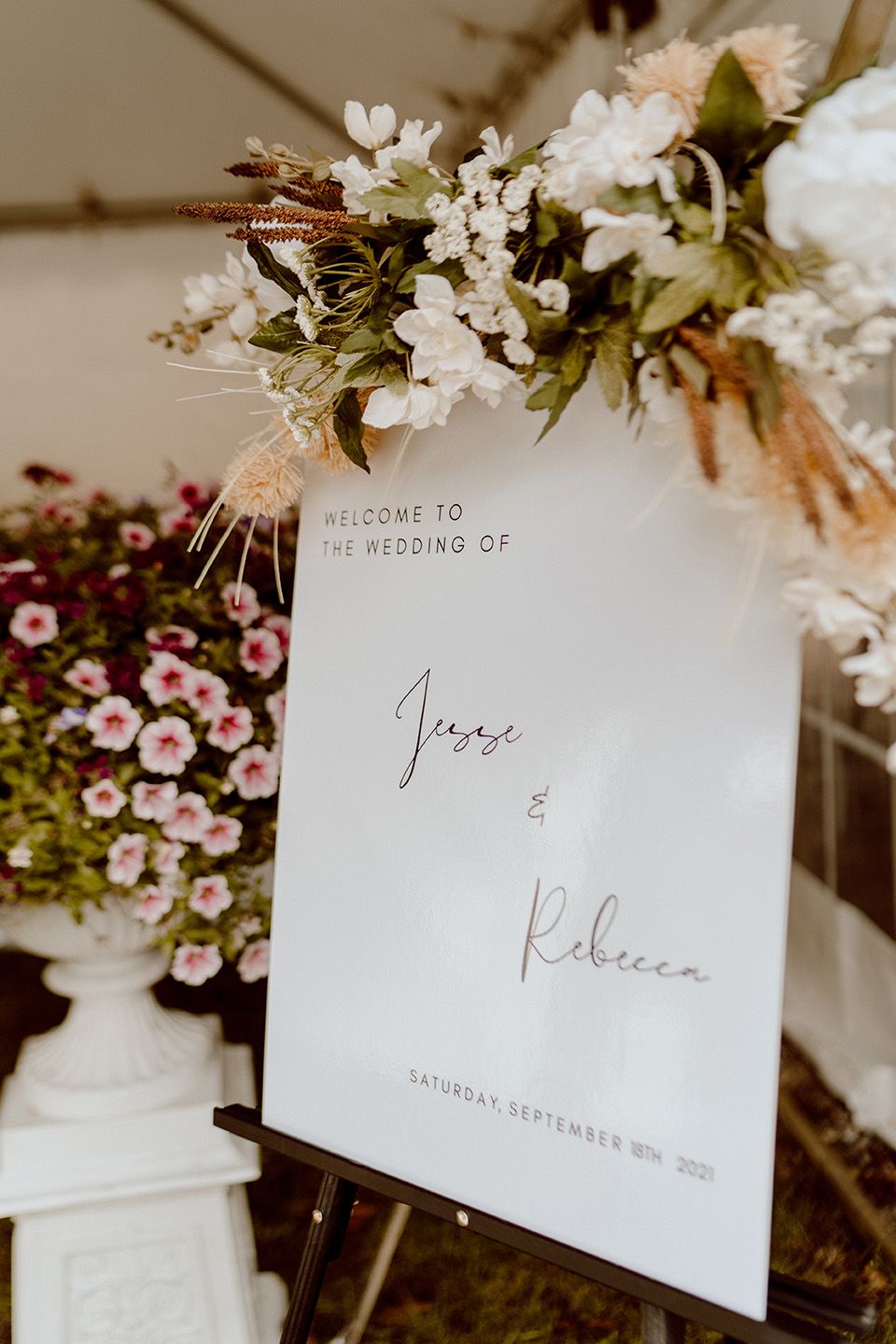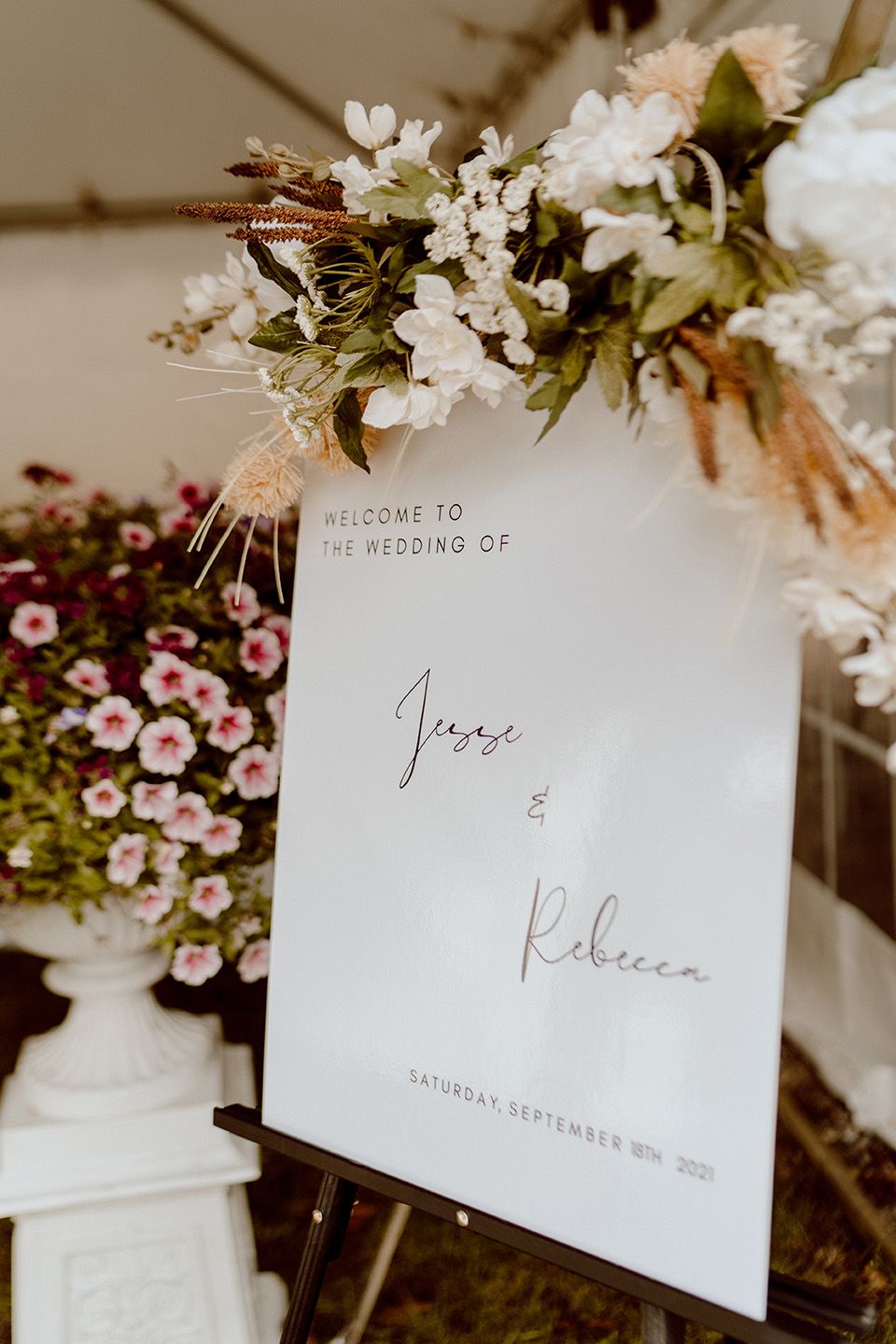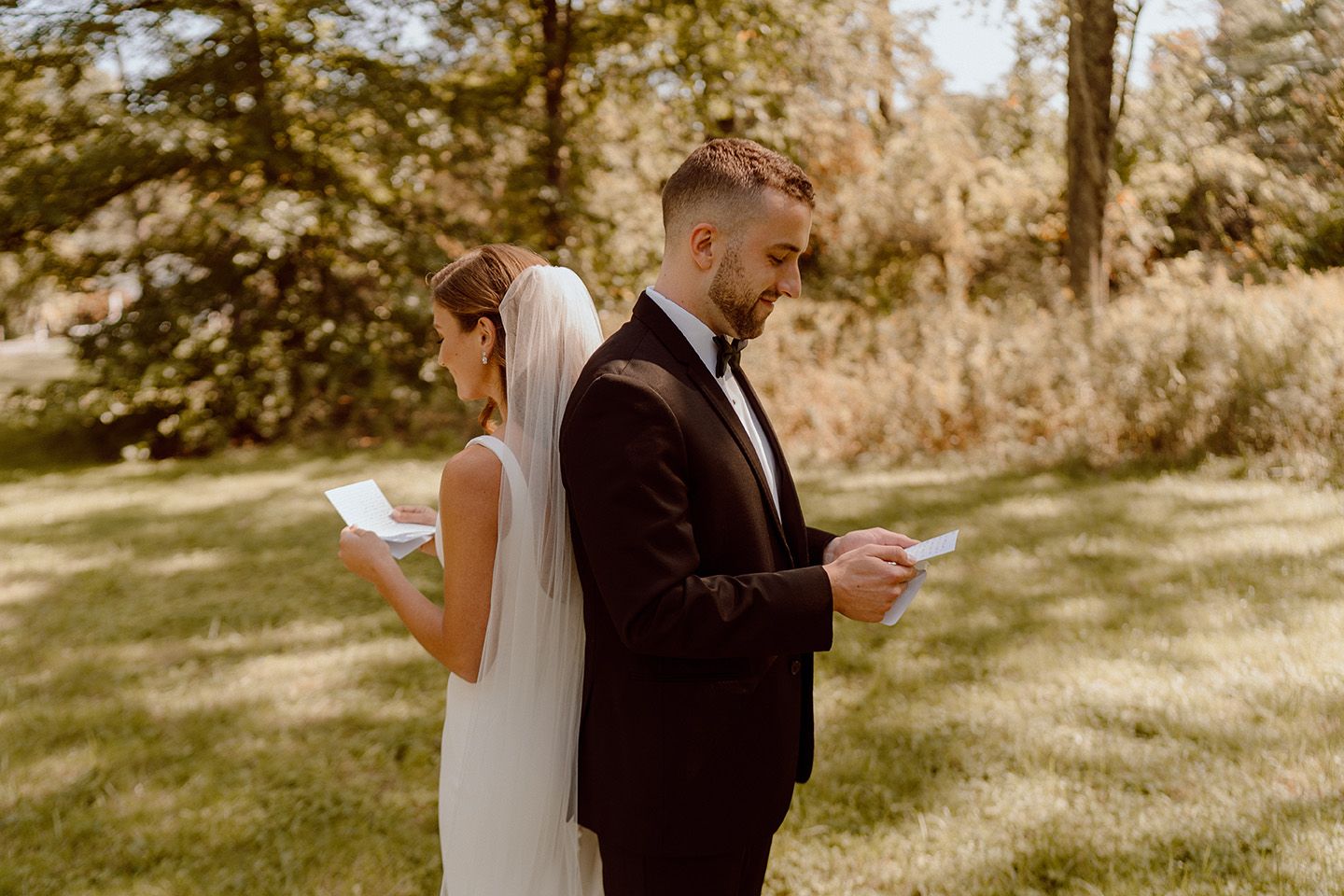 Our wedding was the most beautiful day of our relationship, and we were so grateful to have such loving and supportive friends and family there to celebrate with us!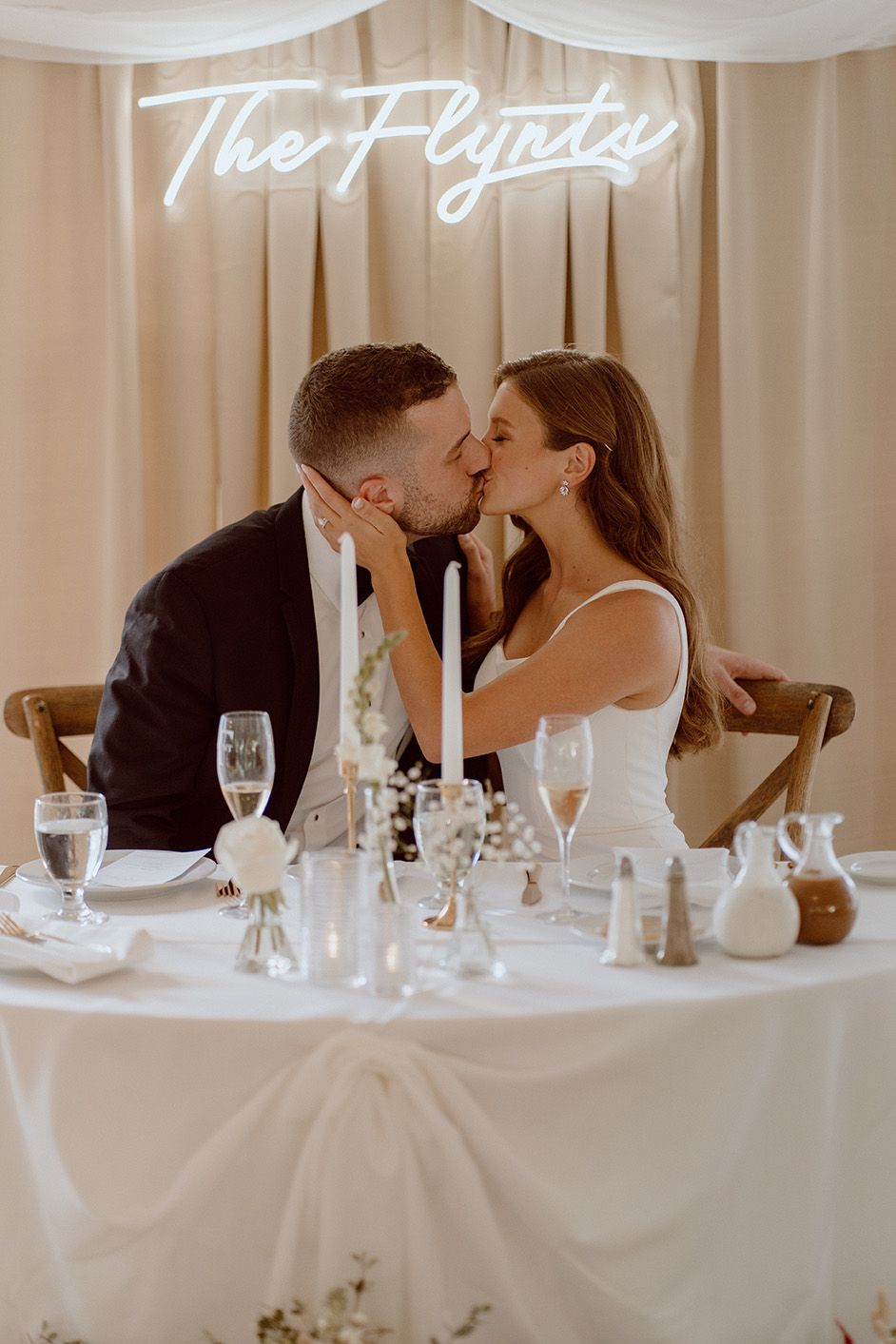 DETAILS
Wedding Date: September 18, 2021
Ceremony Location: St. Mary's Church, Ballston Spa
Reception Venue: The Lodge at Saratoga Casino & Hotel
Photographer: Cassidy Lynne
Wedding Gown: Lily Saratoga
Bridesmaids' Dresses: David's Bridal
Hair: H&M Studio
Makeup: Leah Francesca
Groom's & Groomsmen's Attire: Mr. Formal Wear
Rings: Frank Adams Jewelers
Flowers: Felthousen's Florist & Greenhouse
Caterer: The Lodge at Saratoga Casino & Hotel
Cake: The Bread Basket Bakery
Transportation: Today's Limousine
DJ/Band: The Piano Man of Conway Entertainment
First Dance:  "Grow Old" by Florida Georgia Line
Honeymoon Destination: Rescheduled/Still planning
Special Touches... 
Felthousen's provided flower arrangements for Rebecca's two grandmothers who had passed away earlier that year. They made two beautiful white arrangments that Rebecca's mom placed in the church pews in their honor.
We went back and forth between doing a first look and I asked Jesse to decide. He wanted the first time he saw me to be walking down the aisle so we opted for a "first touch" which I would highly recommend. Jesse and I stood back to back and read letters from one another. This moment was so special and a great photo op!

 
Advice Rebecca & Jesse Would Like To Pass Along...
"I truly enjoyed the planning process and I hope every bride to be takes the time to enjoy the experience. All the little details are my favorite part and I loved seeing them all come together. While some details may be easy, others may require more thought and planning. I learned that you we know ourselves best so trust your instinct!"