When the Wedding Pro
Gets Married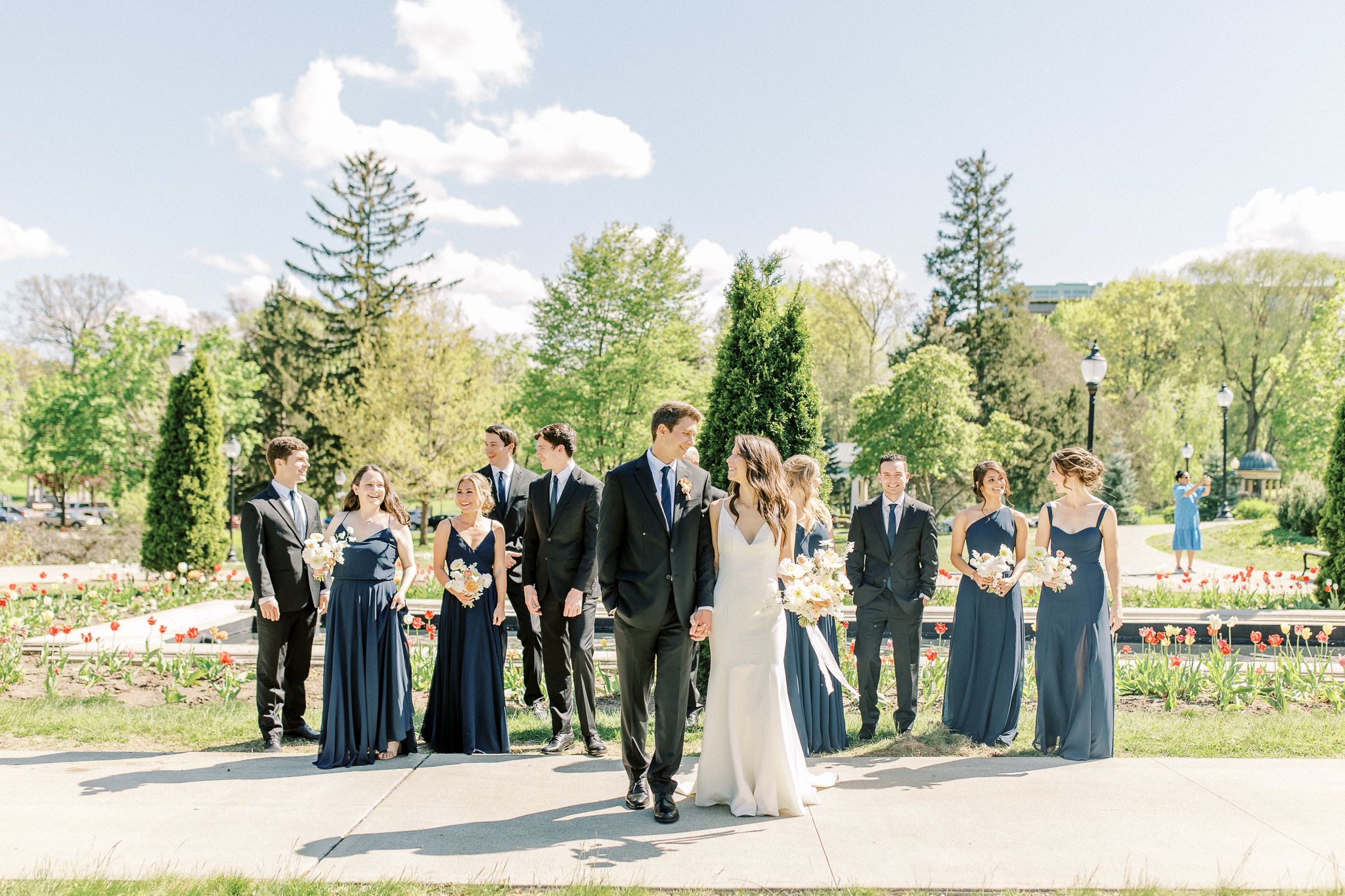 WRITTEN BY MEGIN POTTER
PHOTOS BY KRYSTAL BALZER PHOTOGRAPHY
When Sara Sandidge, the owner of Starry Eyed Letter Co., a creative studio that specializes in calligraphy and custom signage, married Dan Lanchantin this spring, she was the star of what she calls "her own personal Superbowl."
Now she's sharing what she learned about playing the game and how it's changed the way she does business.
"Deciding on the details was so much more difficult being the bride," said Sara. "Being in the business I see and like so many different things, it was actually much harder to narrow it down and decide what I wanted to do. Being on the other side definitely helped me understand my clients better."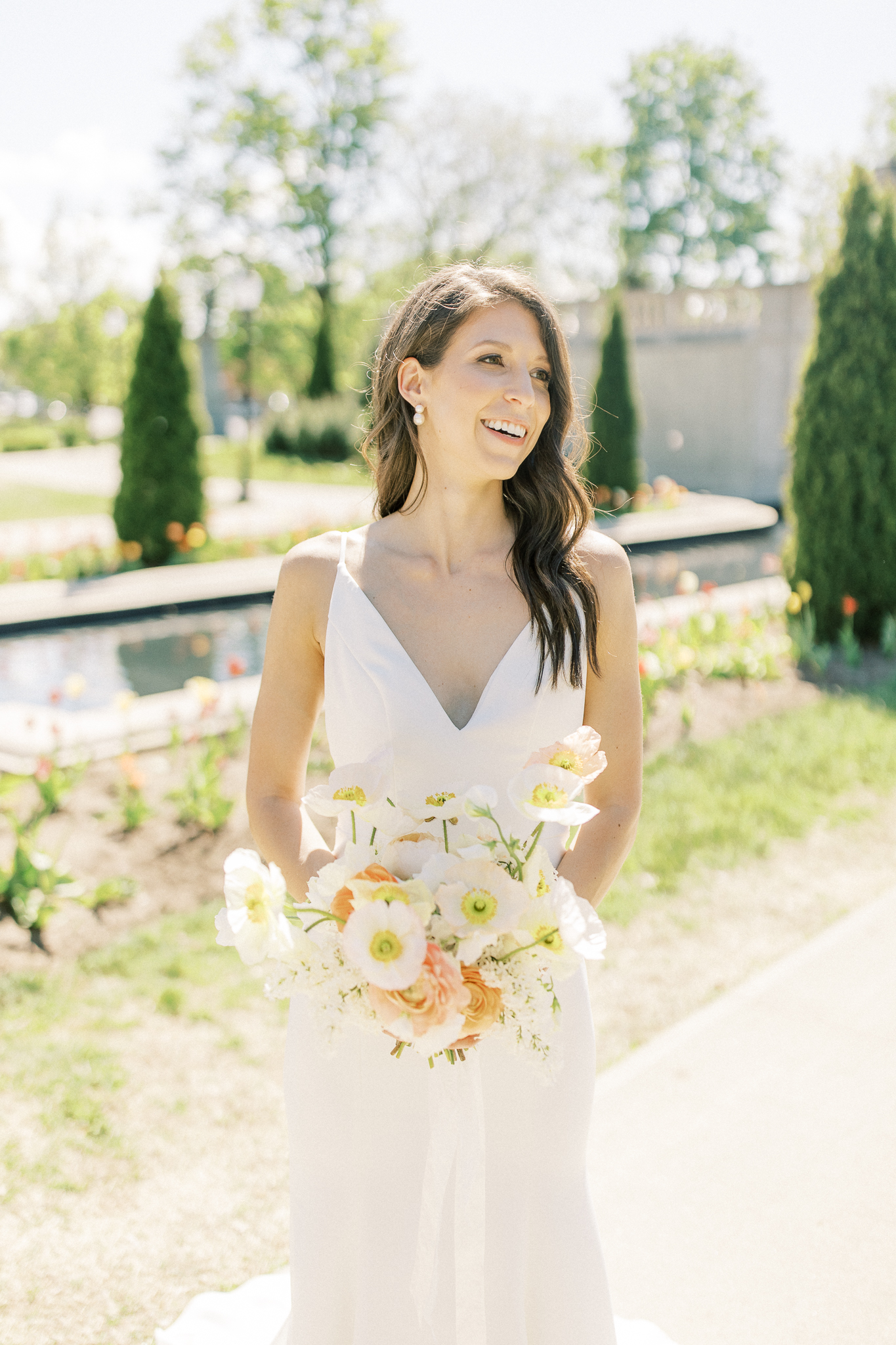 Incorporate Details Unique to You.
Sara loves helping couples tell their unique story at their wedding through beautiful, one-of-a-kind details, and wanted to do the same for her and Dan's big day.
Because music has been a significant element in their relationship, incorporating it into the wedding was a must for this couple who live near SPAC and love walking there for concerts.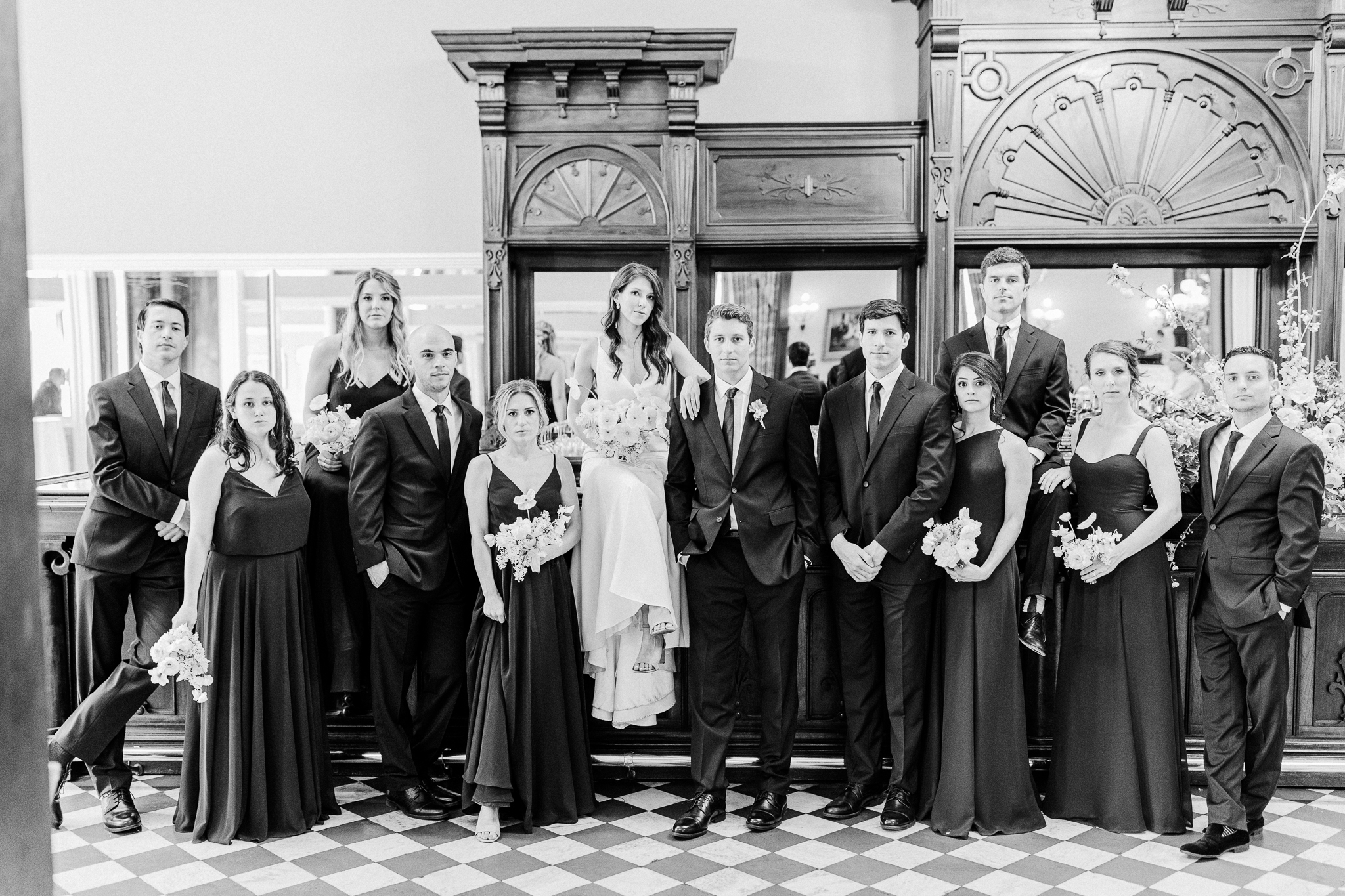 'And love will carry us through,' a lyric from Dan's favorite musician, Phish's lead singer Trey Anastasio, was hand-lettered on the wedding welcome sign and greeted guests as they arrived at Congress Park for the ceremony.
The escort card board, which was set up inside the reception at Canfield Casino, included calligraphed cards and guitar picks as a unique and fun favor for each guest to take home with them, and a quote from the Grateful Dead graced the signage on the memory table. As a last-minute addition, Dan's cousin even jumped in and sang a song with the band.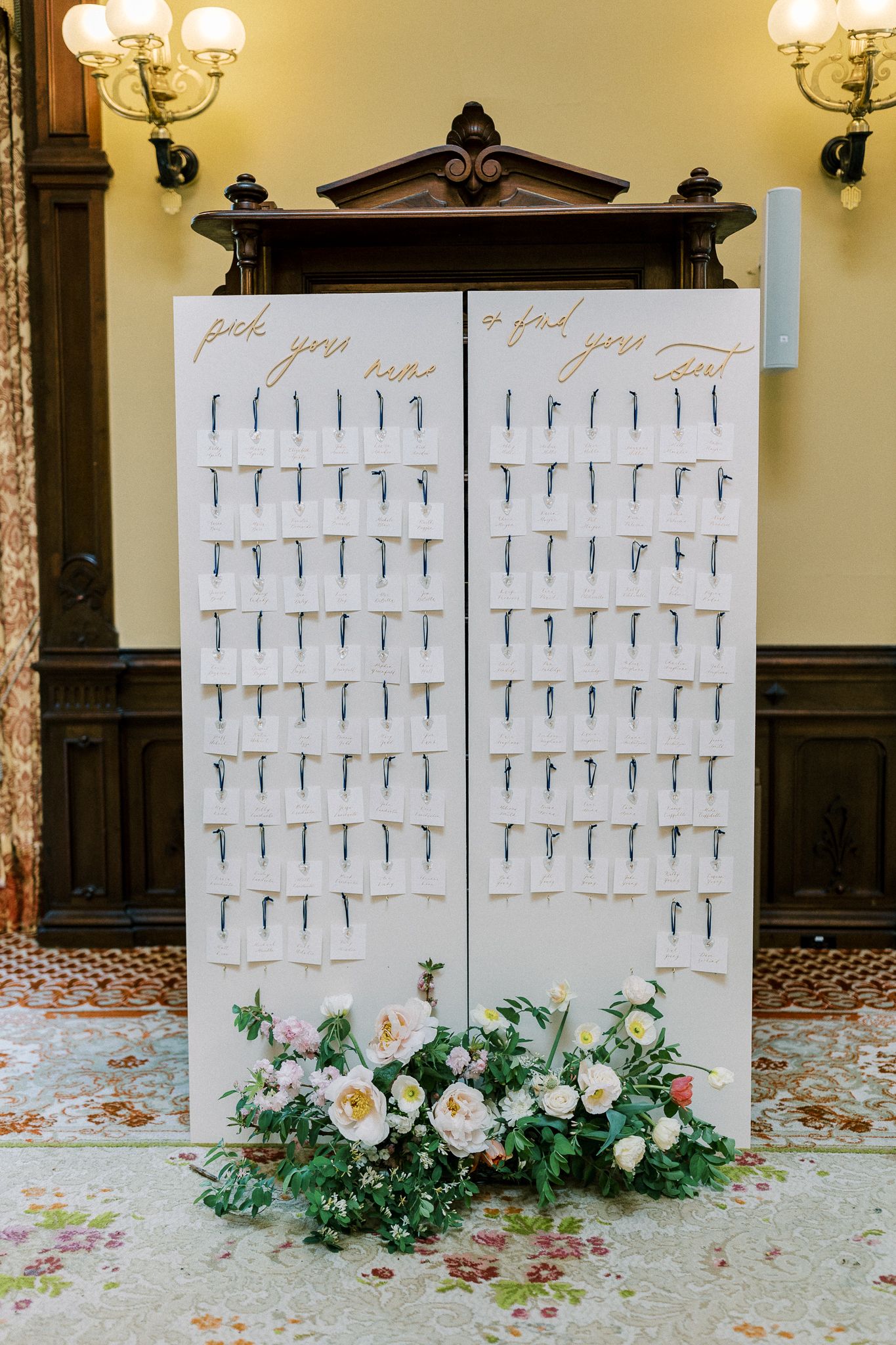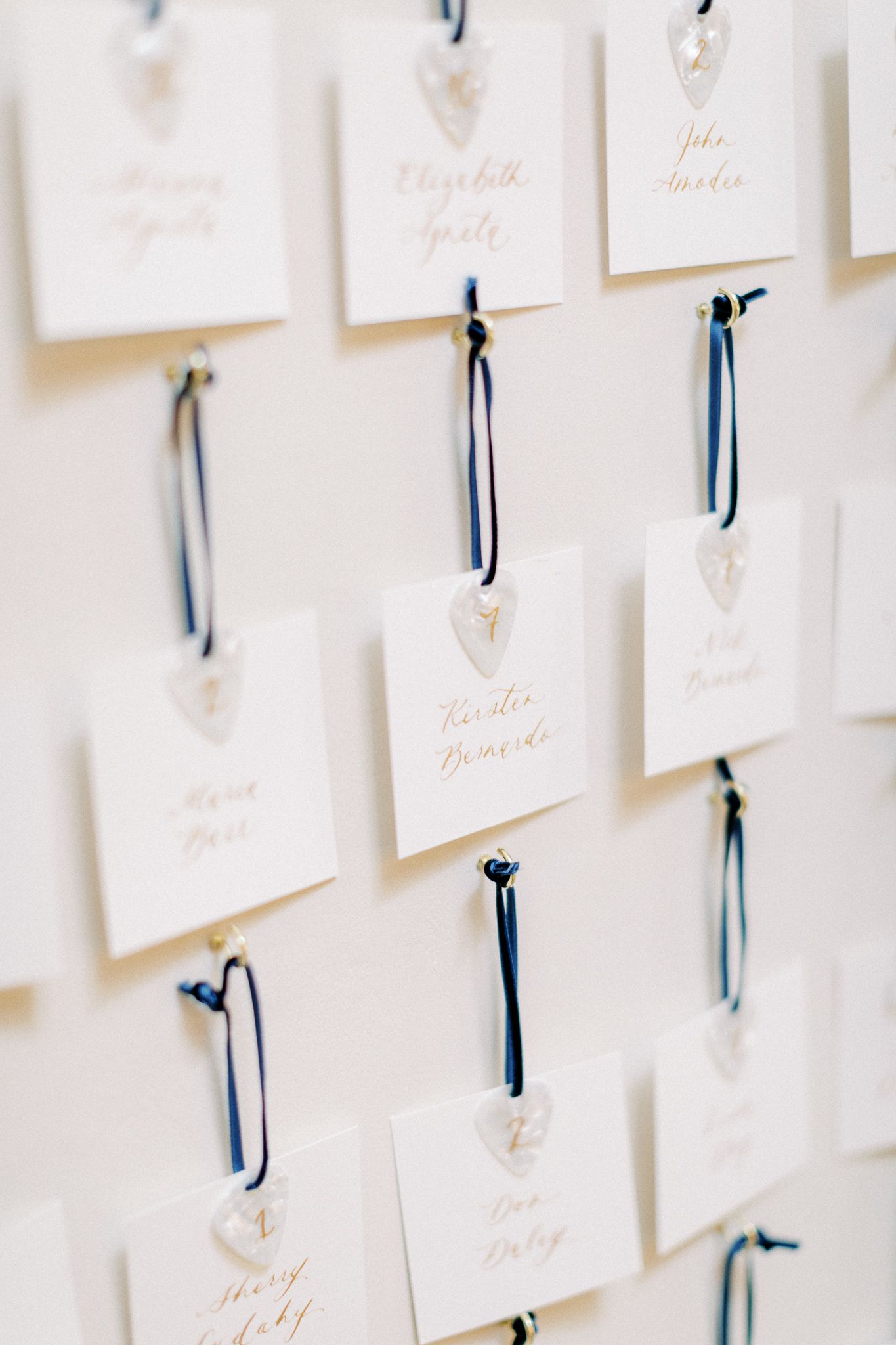 Create a Separate Wedding Email. This was a tip Sara said she was glad she learned early-on. 
Logistically, it was essential to staying organized. Having all the wedding correspondence in the same place ensured nothing was overlooked or lost in transit.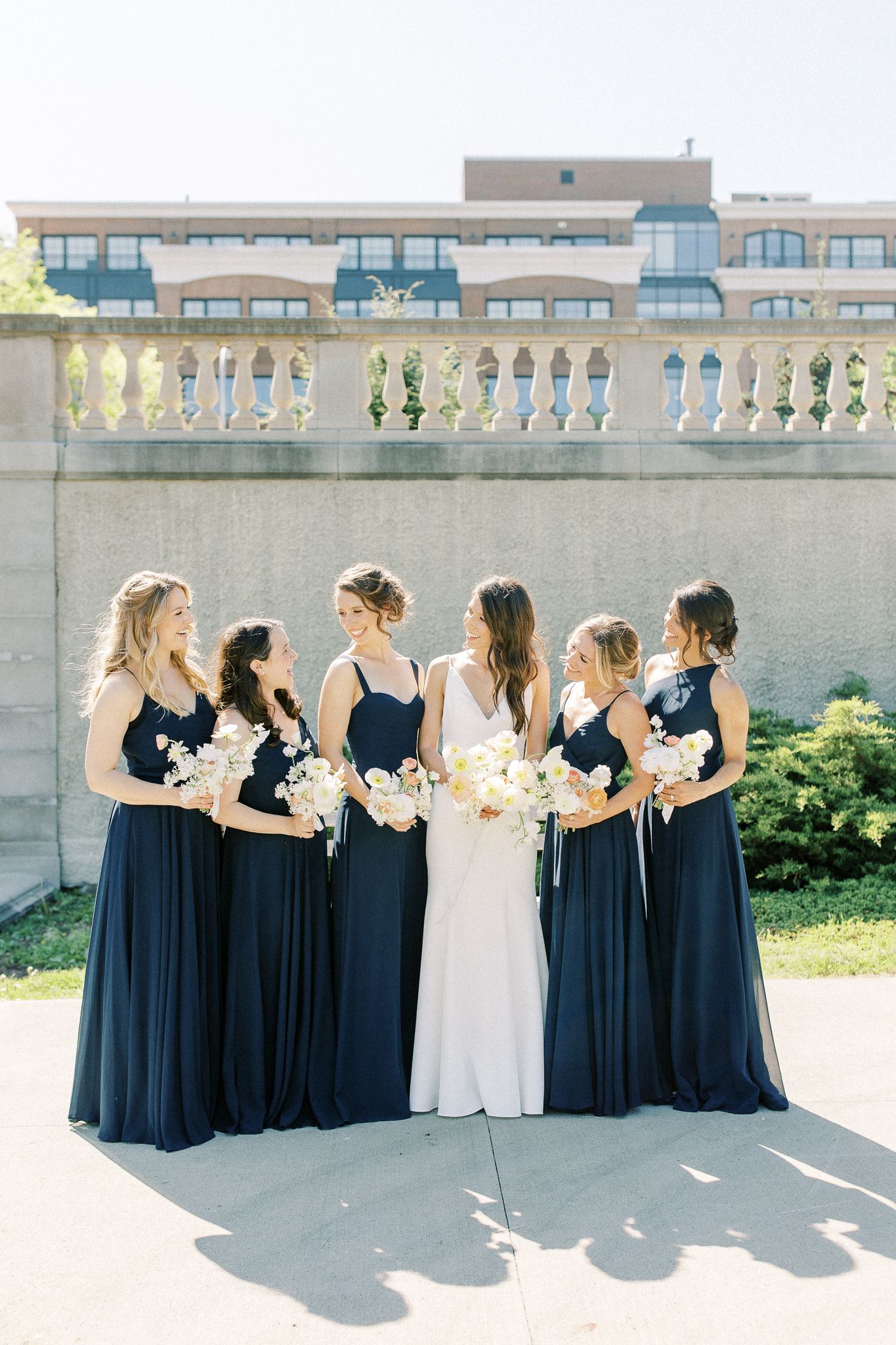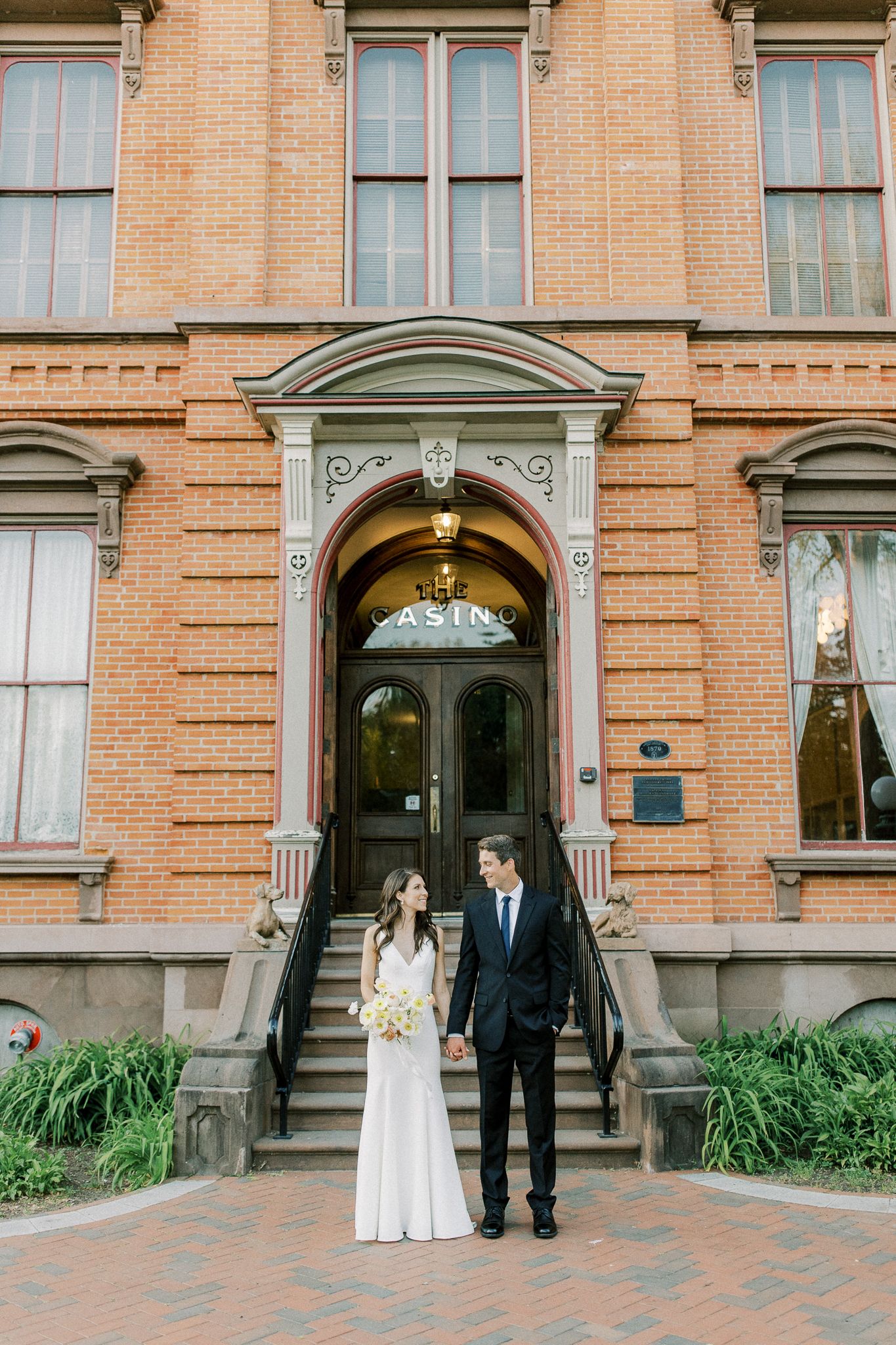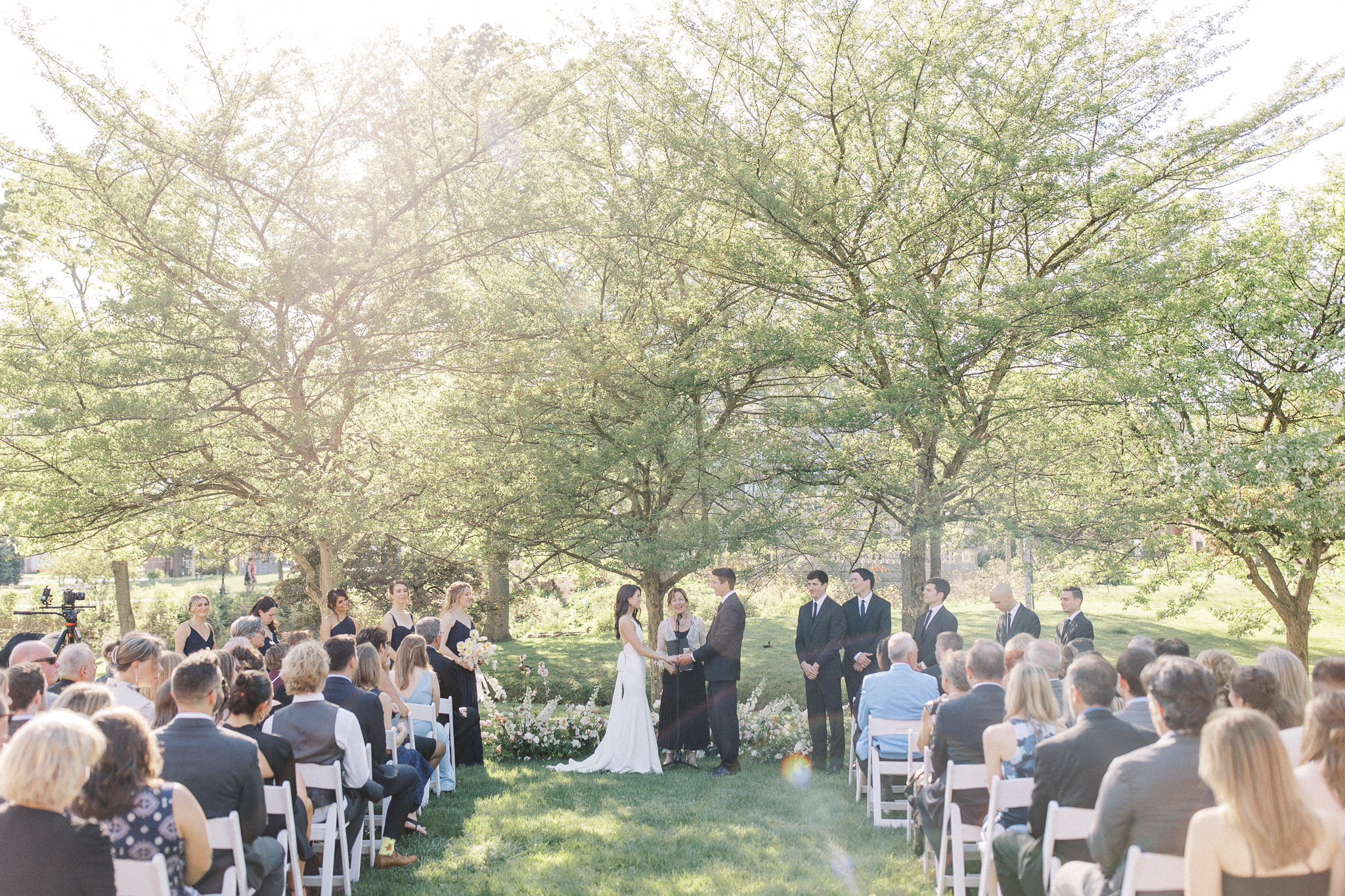 Build an Amazing Vendor Team. Although she's in the biz herself, Sara doesn't usually attend the weddings she creates signage for, which is why she relied heavily on referrals. 
"There's so much pressure for it to be the best day ever and that can be so daunting for the bride and groom. Having an amazing vendor team takes that pressure off," she said.
Along with the welcome sign and escort card board, Sara created the head table place cards, frosted acrylic table numbers, and designed their invitation suite, but for things like the dinner menu, she got help from Dan's cousin, owner of Melissa Smith Invitations.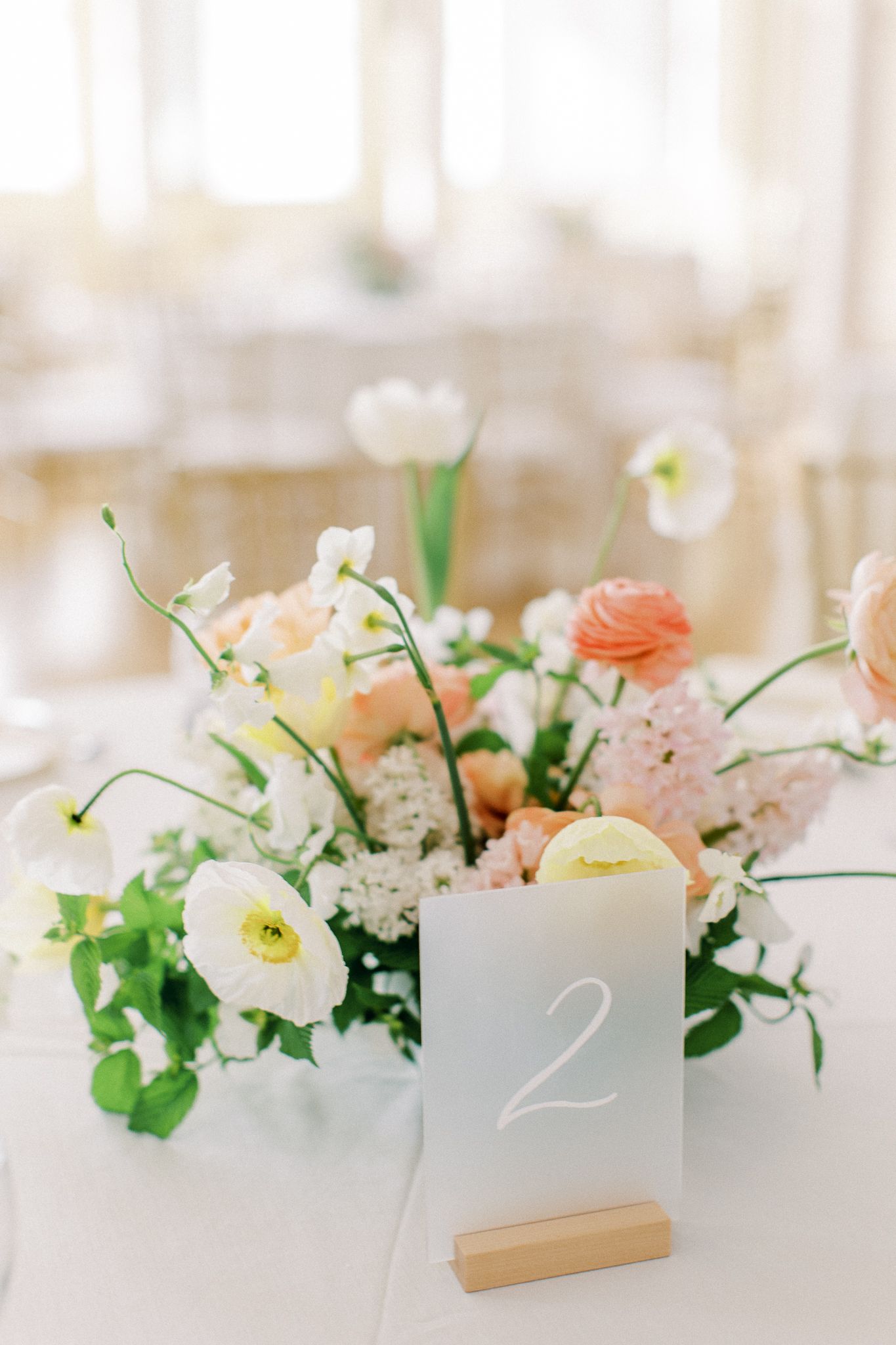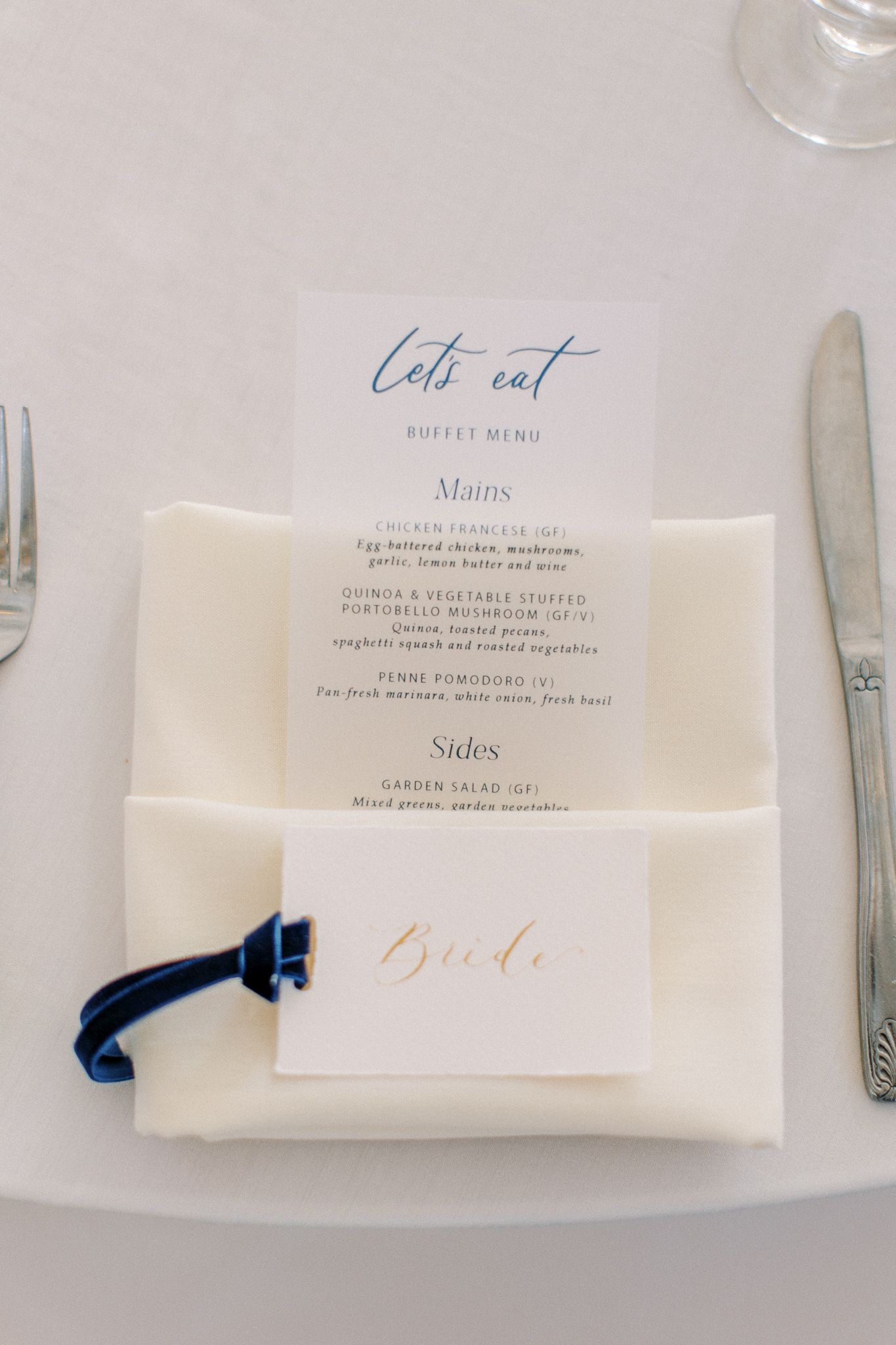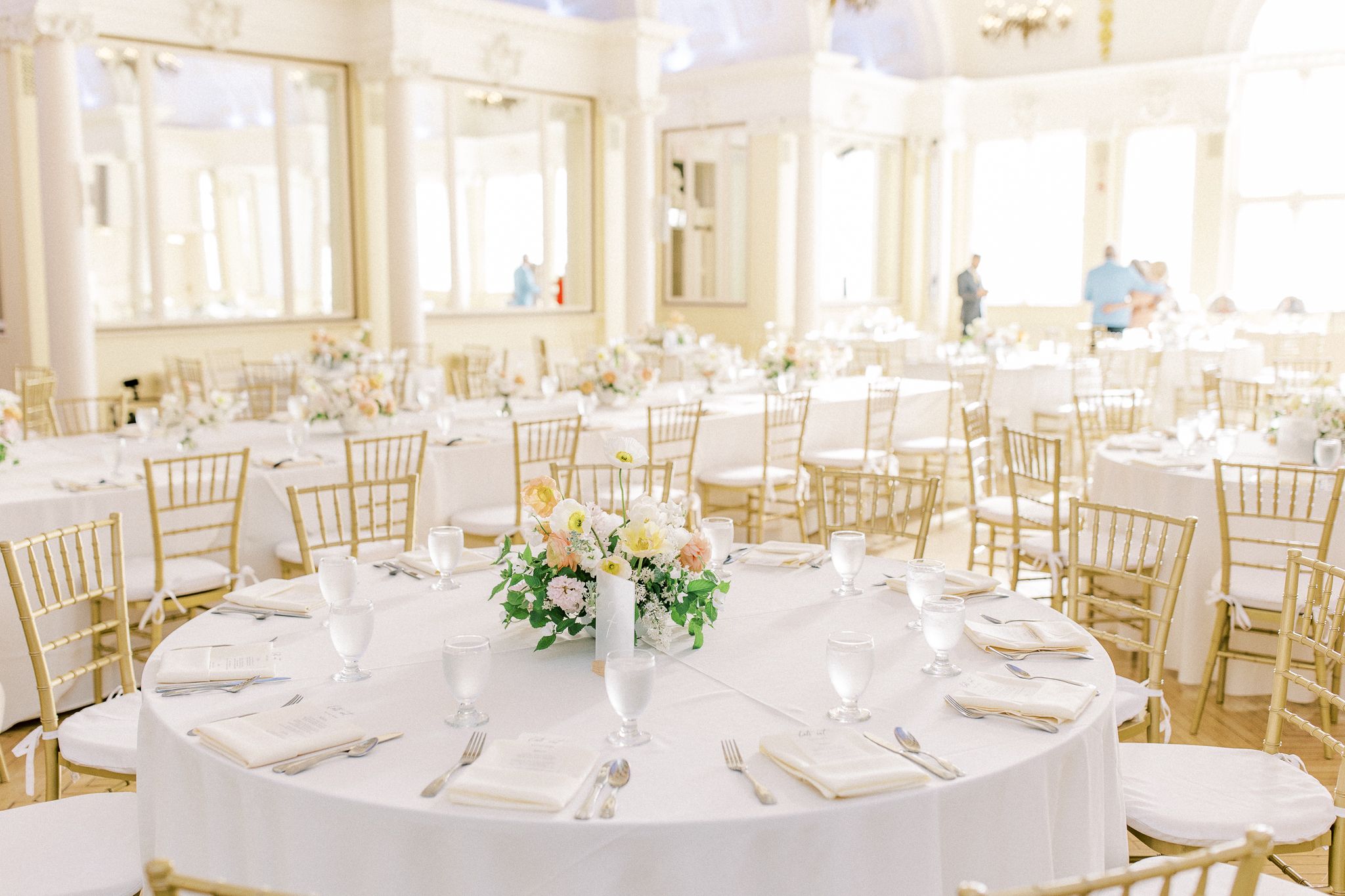 Don't Forego the First Look. Having an intimate reveal before their Congress Park ceremony was something that Sara absolutely loved, she said.
"It helps to take the nerves away and is a really special moment to share with each other. It was a once in a lifetime moment and Dan still got emotional when he saw me walk down the aisle."
"As stressful as wedding planning can be," Sara added, "have fun with it because at the end of the day, your wedding is going to be amazing and so fun because everyone you love is together in one place to celebrate the both of you."